Pirate Radio (2009)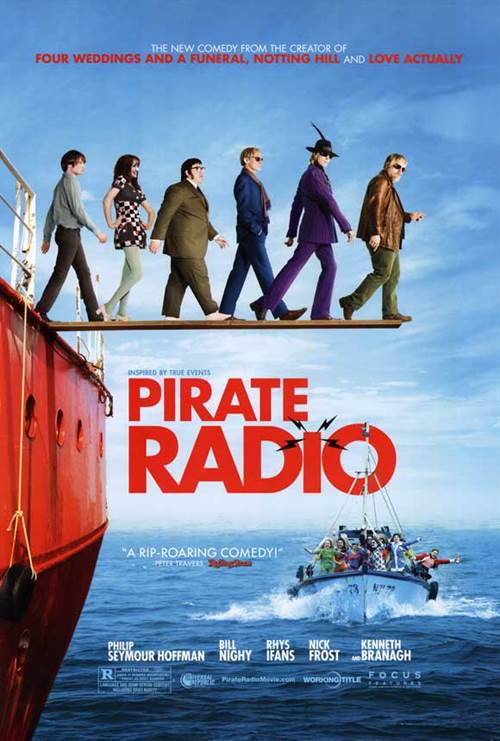 | | |
| --- | --- |
| Director: | |
| Writers: | |
| Cast: | |
| Released: | Friday, November 13, 2009 |
| Length: | 115 minutes |
| Studio: | Focus Features |
| Genre: | Comedy |
| Rating: | Under 17 requires accompanying parent or adult guardian. |
Pirate Radio Synopsis
In the 1960s this group of rougue DJs, on a boat in the middle of the Northern Atlantic, played rock records and broke the law all for the love of music. The songs they played united and defined an entire generation and drove the British government crazy. By playing Rock n Roll they were standing up against the British government who did everything in their power to shut them down. The band of rebels is lead by The Count, played by the Academy Award Winning Philip Seymour Hoffman, Quentin the boss of Radio Rock, Gavin the greatest DJ in Britian, Midnight Mark, Doctor Dave and Young Carl who comes of age amidst the chaos of sex, drugs and rock n roll. The film features an unbelievable selection of music including The Beatles, The Stones, Beach Boys, Dusty Springfield, The Who, Jimi Hendrix, Smokey Robinson, David Bowie, Otis Redding, Cat Stevens just to name a few. The film is laugh out loud funny and speaks to the rock n roll rebel in all of us.

Purchase DVD/Blu-ray/4K UHD physical copy of Pirate Radio today at Amazon.com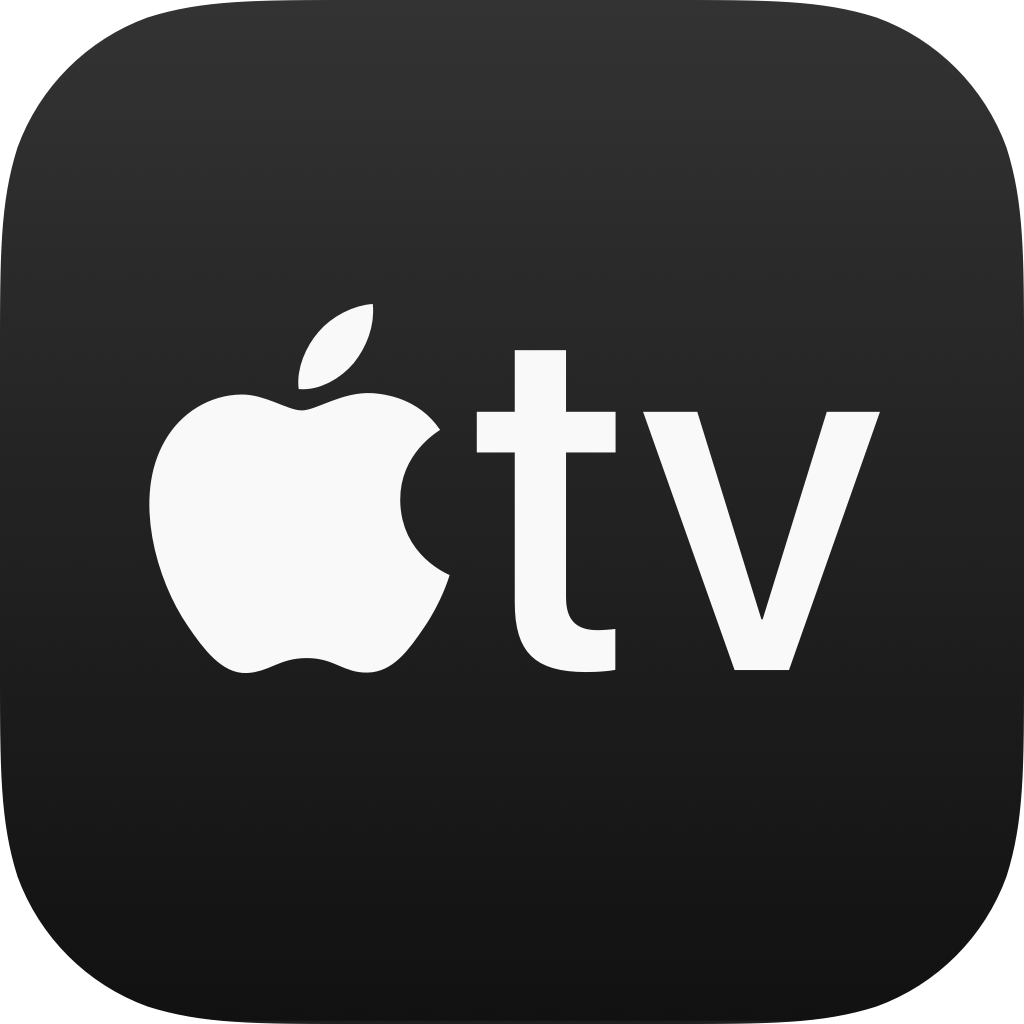 Stream Pirate Radio in Digital HD/4K from the AppleTV store.
Pirate Radio images are © Focus Features. All Rights Reserved.
Pirate Radio Theatrical Review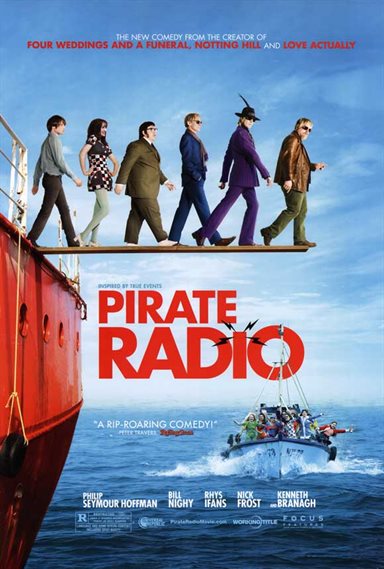 In 1966, the government-backed British Broadcasting Company (BBC) broadcast barely two hours of rock and pop music every week over the UK radio airwaves. By comparison, 571 American radio stations were showcasing such music 24 hours a day. So in the home of The Beatles, The Rolling Stones and The Who, at the height of British pop music's greatest era, the only way 25 million people – over half the British population – could hear their music at any time was to tune into a boat. This is not the story of that boat. Instead, this is about a boat in similar times and with similar purposes broadcasting a show called Rock Radio owned and captained by Quentin (Bill Nighy) and staffed with a motley crew of DJs such as The Count (Philip Seymour Hoffman doing a calmer but still bon mot spewing Lester Bangs), Gavin (Rhys Ifans from Notting Hill), Dave (Nick Frost from Shawn of the Dead) and Angus (Rhys Darby of Flight of the Conchords). This film is chock full of great actors having fun with a story that does not take itself seriously at all. Neither should you.
This film has sitcom-like situations. The British government that is trying to put an end to the pirate radio station is depicted as a large group of old white men in suits sitting around a table talking in posh tones while saying stuff like "The great thing about being in government is if you don't like something, you simply pass a new law making it illegal." This quote is spoken by government minister Sir Alistair Dormandy (Kenneth Branagh with a wisp of a Hitler mustache, ha ha!). He has embarked on a crusade to shut down our beloved Rock Radio for no really good reason but that he likes to spread meanness and down right not niceness. Alistair is joined on his struggle against rock music by a lackey moving up in the government ranks named Twatt (Jack Davenport from Pirates of the Caribbean). He is not given a first name and Twatt's name gets said often.
The best thing, the thing that will bring me back to this film time and again, is its amazing soundtrack. I absolutely love the music of this decade and this film has loads of it. Fifty-nine songs ranging from Cat Stevens to The Who to The Moody Blues, Leonard Cohen, The Turtles, Cream and the list, like the beat, goes on. The portrayal of rock and roll rebellion and free love depicted in this film is, like almost everything else, a parody of itself. It's what guys like me who have only heard stories of lasciviousness and debauchery thinkthat the 60s looked like. On the other hand, I'm positive that this is what the 60's sounded like. And watching the vast amount of montages of people rocking while listening to the radio makes me smile. There were a lot of montages. A lot.
This is writer/director Richard Curtis's second film behind the camera. I loved his first effort, Love Actually, and this has some of the same tricks and traits that one did. Multiple pictures dotting the screen, although this time instead of people hugging at Heathrow it was album covers ranging from the 60's to now. He again had an atypical wedding and he again had a huge ensemble cast. Though it's hard to pull off that Altman sensibility with so many storylines, he handled them all very well. Towards the end of the film, when things start to get hairy for our rock-n-rollers, it gets a bit clunky. That might be because they took out a half hour of footage from the film between releasing it in Britain and now releasing it here, across the pond. There were things that were not explained and kind of glossed over. They weren't important, but it would have been nice to know why. Oh, and speaking of why, will someone please tell me why the Brits wear papier-mâché crowns on Christmas? Why have cooler heads and younger generations not phased this out? But I digress…
In the end, this film is about as rock and roll as an oven mitt with Paul McCartney's photo on it (I'm sure there's one out there). The government is a caricature. The plot is so episodic it could have been a mini series. It's the cast who delivers in the good times and the bad, and the music tearing into our hearts and reminding us what great music can do, that make this film work (I almost said float, but that would have been cheesy, wouldn't it?). The film is what it sets out to be - a fun and comic reminder of so-called simpler days, when you can get over someone sleeping with your wife with a game of chicken, a kind word and an "aww shucks" shrug. Sometimes it's nice to fall into the plushness of a stylized and idealized world just to get away from it all.
-- Marco Duran
For more reviews please visit our film/television review section.
SPONSORED LINKS