Richard Curtis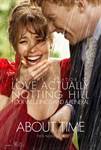 About Time (2013)
At the age of 21, Tim Lake (Domhnall Gleeson) discovers he can travel in time... The night after another unsatisfactory New Year party, Tim's father (Bill Nighy) tells his son that the men in his family...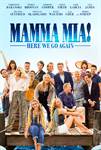 Mamma Mia! Here We Go Again (2018)
Get ready to sing and dance, laugh and love all over again.Ten years after Mamma Mia! The Movie grossed more than $600 million around the world, you are invited to return to the magical Greek island of...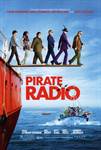 Pirate Radio (2009)
In the 1960s this group of rougue DJs, on a boat in the middle of the Northern Atlantic, played rock records and broke the law all for the love of music. The songs they played united and defined an entire...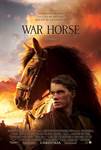 War Horse (2011)
From director Steven Spielberg comes "War Horse," an epic adventure for audiences of all ages. Set against a sweeping canvas of rural England and Europe during the First World War, "War Horse" begins with...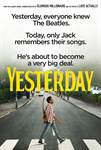 Yesterday (2019)
Yesterday, everyone knew The Beatles. Today, only Jack remembers their songs. He's about to become a very big deal. From Academy Award®-winning director Danny Boyle (Slumdog Millionaire, Trainspotting,...