Movie Reviews, Digital HD Reviews, and Television Reviews
Here at FlickDirect, our goal is to provide up-to-date reviews on theatrical, home entertainment, and television series. Check out the scoop on upcoming films or programming, and even our take on the classics.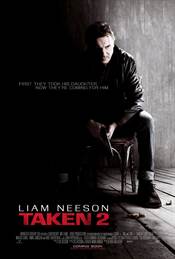 Taken 2

(Paul Kates) 10/05/2012 9:09 AM EST
Liam Neeson first appeared as former CIA operative Bryan Mills in 2008's Taken, in which Mills's daughter was kidnapped by an Albanian sex-trafficking gang while holidaying in Paris. Naturally enough, the overprotective father went to Europe, kicked butt, and rescued his only child. Now 2012 brings the imaginatively titledTaken 2 to our s... Read More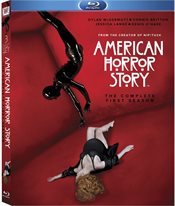 American Horror Story: Season 1

(John Delia) 10/05/2012 9:08 AM EST
Whether you are a horror fan or just like a mystery with a lot of gruesome characters American Horror Story: The Complete First Season has been released on Blu-ray and DVD and it's a creepy feast. Unlike most other TV series, the show completes the story at the end of the season so it's all in 12 episodes in a 3-disc set. Nomina... Read More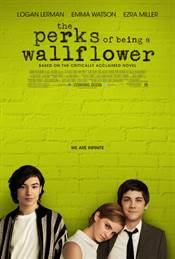 The Perks of Being a Wallflower

(John Delia) 10/03/2012 4:48 PM EST
Films about teens are scarce in 2012 so other than Hunger Games that came out in March the pickings have been thin for that genre. With the teen movie Perks of Being a Wallflower opening in a very slow month mostly devoted to horror flicks, hopefully it won't be overlooked as its pretty darn good. Able to touch a finger to the pulse of what m... Read More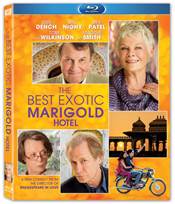 The Best Exotic Marigold Hotel

(Sean Ferguson) 10/03/2012 3:25 PM EST
In today's economy, it's tough for seniors to survive, let alone thrive with what little funds they receive from their retirement. Well Sonny Kapoor (Dev Patel from Slumdog Millionaire) has just the solution, to outsource retirees' to his visionary Best Exotic Marigold Hotel for the Elderly and Beautiful". In Fox Searchlight... Read More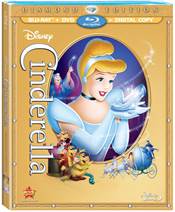 Cinderella

(Sean Ferguson) 10/01/2012 9:05 AM EST
On October 2nd 2012 Disney will finally release "Cinderella" on Blu-ray. Yes, Cinderella's night at the ball will now be seen in the clarity it deserves. This 1950 classic has not only stood the test of time but inspired many generations of young girls, wishing while fast asleep. "Cinderella" plays such a big role in Disney&... Read More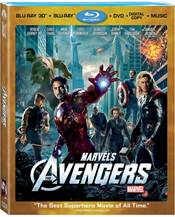 Marvel's The Avengers

(Roger Longenbach) 09/29/2012 10:22 PM EST
If there is one genre that Hollywood has tried over and over again, with some success and countless failures, it is the comic-book hero. But unlike others, The Avengers is not just about one comic-book hero, but several. Because of this, the movie is also unlike the others. This probably explains its' wild success, leading it ... Read More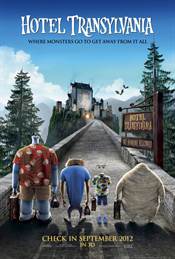 Hotel Transylvania

(Sean Ferguson) 09/29/2012 9:36 PM EST
A father's love for his daughter knows no bounds, even if you're Dracula. Parents will tell you that wanting to protect their children from the outside world never truly goes away, but what happens when your Immortal? In "Hotel Transylvania", Dracula (Adam Sandler) wants to protect his little girl Mavis (Selena Gomez) from the horror... Read More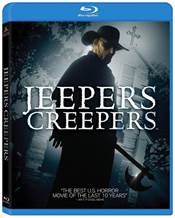 Jeepers Creepers

(Chris Rebholz) 09/28/2012 8:46 AM EST
With Clive Barker's last few films falling on deaf ears and empty seats, writer/director Victor Salva ("Rite of Passage," "Powder," Clownhouse") stepped up to attempt to fill the gap. "Jeepers Creepers" (2001) has much the same dark, foreboding tone that Barker's films possess and much the same degree of s... Read More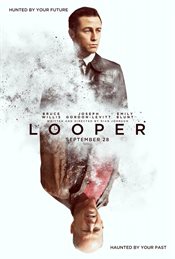 Looper

(John Delia) 09/28/2012 8:06 AM EST
The future and the past collide in Looper, a creative action thriller directed by Rian Johnson. This clever crime drama takes the audience to another level with a captivating enigma that holds your interest to the very last dialogue. The film hits the target male audience right on the box-office trigger looking for high rewards. It's... Read More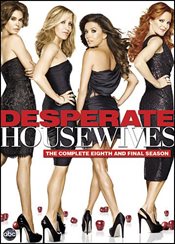 Desperate Housewives: The Complete Eighth and Final Season Is ...

(John Delia) 09/27/2012 4:37 PM EST
The final season of one of the most fascinating, eccentric and entertaining shows on television, Desperate Housewives: the Complete 8th and Final Season has been released on a 5 disc DVD set. You don't have to be a rabid fan and follower of the show, but it helps. Each season from the start of Season One we find the four leading ladies,... Read More


Top iTunes Movie Downloads