Theatrical, 4K UHD, Digital HD, and Blu-ray Reviews
Here at FlickDirect, our goal is to provide up-to-date reviews on theatrical, home entertainment, and television series. Check out the reviews of upcoming films or programming, and even our take on the classsics.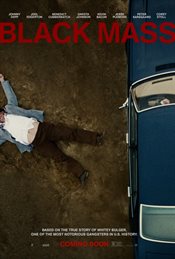 Black Mass
Allison Hazlett-Rose |
Sep 17, 2015
Black Mass isn't a docudrama, nor is it a "gangster" film; and, as a straightforward drama it just isn't all that strong. |
Full Review...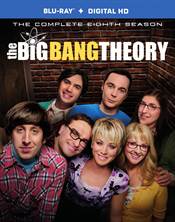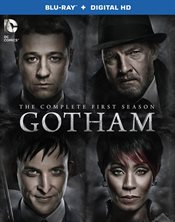 Gotham: The Complete First Season
Maureen Buccellato |
Sep 14, 2015
The show itself is dark, and accurately portrays Gotham as a town overrun by various mob organizations. I was definitely left wanting more and the series finale leaves you hanging on the edge of your seat. |
Full Review...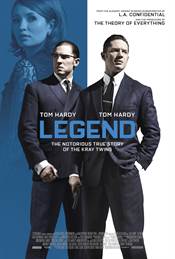 Legend
Paul Kates |
Sep 13, 2015
For me, after a year that promised so much and has given so little, it's refreshing to walk out after seeing a movie and wanting to see it again. Legend is the best film I've seen this year. |
Full Review...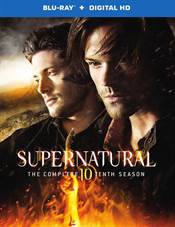 Supernatural Season Ten
Nathan M Rose |
Sep 12, 2015
Now entering it's 11th season, Supernatural, by this time, is critic proof. Saying that, I really still enjoyed Season 10 of the show, and it's presentation on Blu-ray Combo Pack is top notch. Supernatural still probably has another 2-3 years before it has stayed out it's welcome. |
Full Review...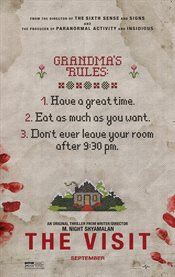 The Visit
Allison Hazlett-Rose |
Sep 10, 2015
For those looking for a jump out of your seat, wet your pants, scary, gory slasher film, The Visit isn't it.  It is more psychological in nature and what I would classify as a thinking man's horror thriller.  |
Full Review...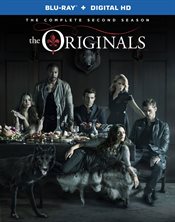 The Originals: The Complete Second Season
Nathan M Rose |
Sep 08, 2015
The Originals Season 2 Blu-ray set is a great presentation of one of prime times great tv shows. Season two quickly expands on the mythology laid out by the first season and raises the stakes. It is a must for any Originals, Vampire Diaries fan, and, it's even great for the casual viewer. |
Full Review...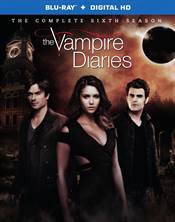 The Vampire Diaries Season 6
Allison Hazlett-Rose |
Sep 03, 2015
The Vampire Diaries Season 6 maybe the saddest and bloodiest one so far.  From other worldly prisons, to a new witch/vampire hybrid, the supernatural dimension went into overdrive this year. |
Full Review...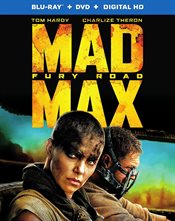 Mad Max: Fury Road
Allison Hazlett-Rose |
Aug 31, 2015
While I can't say I was as enthralled with Mad Max: Fury Road as most people, I did enjoy finding out what all the excitement was about.  I found myself in awe over some of the stunts and impressed with much of the acting.  |
Full Review...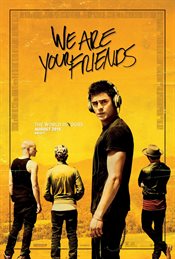 We Are Your Friends
Allison Hazlett-Rose |
Aug 26, 2015
Entertaining as it is, and with some good acting thrown in, I think We Are Your Friends misses the mark in some aspects and won't be a blockbuster in theaters. |
Full Review...