Movie Reviews, Digital HD Reviews, and Television Reviews
Here at FlickDirect, our goal is to provide up-to-date reviews on theatrical, home entertainment, and television series. Check out the scoop on upcoming films or programming, and even our take on the classics.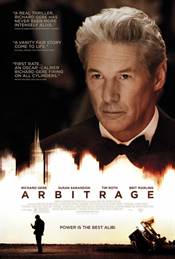 Arbitrage

(John Delia) 9/13/2012 2:17 PM EDT
Packed with intrigue and very tense moments, Arbitrage makes its way into movie theaters this weekend. You may have seen similar stories as the Arbitrage script certainly isn't the most original plot that's come to the big screen. But, the performances, directing and cinematography make the film a nice piece of entertainment. If you haven't had you... Read More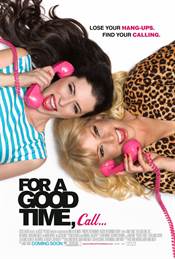 For a Good Time, Call ...

(John Delia) 9/13/2012 11:39 AM EDT
Using sexuality in a comedy has stimulated a wave of movie making but has it gone too far? Using every expletive possible from today's amoral vocabulary For a Good Time, Call… opens in theaters with an attempt to titillate and shock audiences. Well it does the latter for sure, but for the most part it's the ladies who are taking ... Read More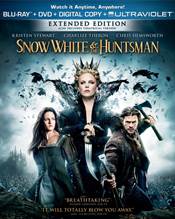 Snow White and the Huntsman

(Chris Rebholz) 9/11/2012 7:14 PM EDT
Snow White and the Huntsman, the latest re-imagined fairy tale out of Hollywood, has enough problems without dragging an actress' lapse in judgment and a first-time feature filmmaker's infidelity into the arena. Gorgeous and evocative as its visuals may be, Rupert Sanders' dark fairy tale is a sumptuous but fundamentally flawed fantasy ... Read More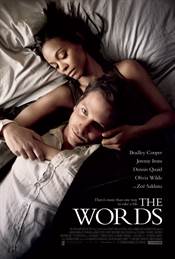 The Words

(John Delia) 9/7/2012 8:52 AM EDT
Compelling and complex the film The Words reaches for a drama loving audience that will enjoy a touching romance intertwined with an engrossing story. The film has excellent performances by the whole cast and directors Brian Klugman and Lee Sternthal work through the intricate script providing very good entertainment. The film finds Rory... Read More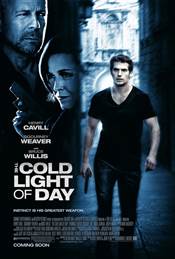 The Cold Light of Day

(Paul Kates) 9/6/2012 10:50 AM EDT
When recently failed businessman Will Shaw (Henry Cavill) goes to Spain for a weeklong sailing vacation with his family, it appears he thought that nothing else in his world could get any worse. But after returning from a brief trip ashore, Shaw finds it difficult to locate the family yacht; when he does, his already fragile world is shattere... Read More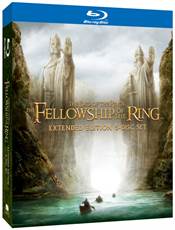 The Lord of the Rings Extended Edition 5-Disc Set

(Chris Rebholz) 9/5/2012 8:41 AM EDT
You would be hard pressed to find someone who hasn't heard of The Lord of the Rings trilogy. The movies themselves set a new standard for film making and went on to become international successes, even increasing tourism in New Zealand where the film was shot. The third film went on to sweep the Oscars, taking home 11 altogether. The books, wri... Read More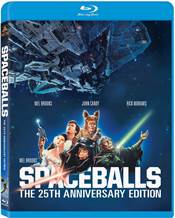 Spaceballs (25th Anniversary Edition)

(Eric English) 9/4/2012 4:01 PM EDT
One of the most celebrated film franchises of all time, 'Star Wars' is also notably one of the most lampooned. From web classics such as "Troops" ( a parody of 'COPS' starring Storm Troopers) to the tongue-in-cheek LEGO video game versions of the films the sheer scope of the Star Wars Universe lends itself to satire. Perhaps n... Read More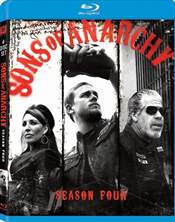 Sons of Anarchy Season Four

(John Delia) 9/4/2012 10:07 AM EDT
Taking off fast, Season Four of Sons of Anarchy keeps up the drama where it left off in this ruthless tale of motorcycles, power and fast money. I am a fan of this series that features fine acting, a high powered storyline, good direction and on Blu-ray excellent High Definition Television. Recently released on both Blu-ray and DVD you get al... Read More


Terminator Anthology

(Chris Rebholz) 8/31/2012 2:45 PM EDT
Suspenseful, thrilling, and visionary, James Cameron's (Avatar) 1984 sci-fi classic The Terminator spawned a host of sequels and even a short-lived television series a few years ago. While the revolutionary special effects may not seem as stunning as they once did in today's CGI world, the film's influence is still being felt in every s... Read More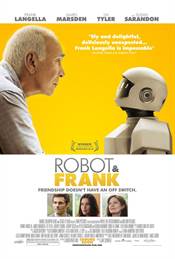 Robot and Frank

(John Delia) 8/31/2012 9:47 AM EDT
Even though Robot & Frank has some rough edges to smooth out, the film does produce a sweet bond between man and machine. Finding this little gem at your local theater would be an opportunity to see some excellent acting with a cute little quirky storyline. A retired cat burglar and jewel thief, Frank (Frank Langella) has been challe... Read More


Today's iTunes Digital HD Deals