Movie Reviews, Digital HD Reviews, and Television Reviews
Here at FlickDirect, our goal is to provide up-to-date reviews on theatrical, home entertainment, and television series. Check out the scoop on upcoming films or programming, and even our take on the classics.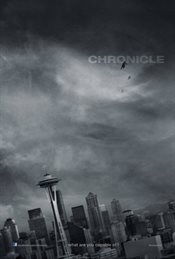 Chronicle

(John Delia) 02/02/2012 11:21 AM EST
"It's all the buzz" and for good reason, Chronicle the movie takes aim for a box-office bundle with a "super-powered" film that's directed at one of the largest movie going audiences, pre-teen to 25. The highly imaginative, intensely thrilling teen film pushes all the right buttons providing a feeding for the frenz... Read More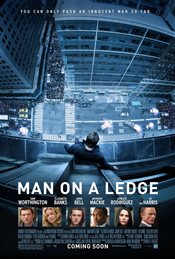 Man on a Ledge

(John Delia) 01/26/2012 1:34 PM EST
With an exciting beginning and suspense filled story Man on a Ledge entertains those that love a good thriller. With very good performances and an action filled script that's nicely directed this year's box office should leap into high gear. Ex-cop Nick Cassidy (Sam Worthington) escapes guards at his father's funeral and takes off ... Read More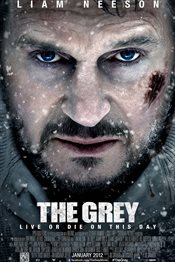 The Grey

(John Delia) 01/26/2012 9:05 AM EST
Exciting, terrifying, intriguing and thrilling The Grey provides a stunning entry in the erratic first month of the year. Good acting all around, electrifying cinematography and able direction keeps the film moving and entertaining. If you like a white-knuckle panic film that challenges your worst fears, The Grey will have you in its sn... Read More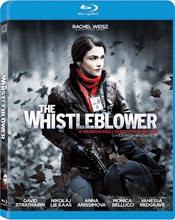 The Whistleblower

(Chris Rebholz) 01/25/2012 9:27 AM EST
The Whistleblower is a film whose first act is such a mishmash of re-hashed scenes and clunky exposition that it's a little surprising how engaged we are by its end. It stars Rachel Weisz, which is reason enough to see it, and it is (we are told in the opening title) "inspired by actual events," which is reason enough to hesitate. But... Read More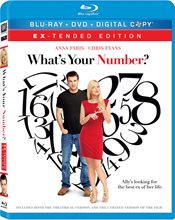 What's Your Number?

(Chris Rebholz) 01/25/2012 9:15 AM EST
With films like Bridesmaid, an interesting new sub-genre may have emerged thanks to its success. We now may see more movies aimed at women who come with more of an edge when it comes to frank language and visuals. For far too long, "chick flicks" have avoided having any sort of blue material, but there's a change on the horizon, as ev... Read More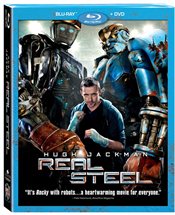 Real Steel

(Roger Longenbach) 01/25/2012 8:24 AM EST
Coming out on Blu-ray and DVD is the fall's almost-blockbuster film, Real Steel. Based partially on Richard Matheson's short story "Steel", Real Steel revolves around Charlie Kenton (played by Hugh Jackman) and his boxing robot(s). In the future, human boxing is basically gone, replaced by robots that can fight to the "de... Read More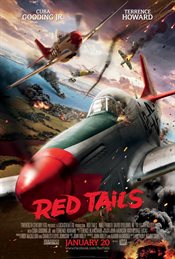 Red Tails

(John Delia) 01/19/2012 11:40 AM EST
George Lucas known for his adventure and science fiction films tears a page from the WWII war history book and produces Red Tails a true story of courage in the face of adversity and discrimination. Much like Spike Lee's Miracle at St. Anna the backdrop of war becomes the field on which we see the selfless devotion of African-American soldiers help... Read More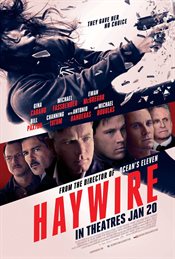 Haywire

(John Delia) 01/19/2012 9:39 AM EST
From a ravenous mixed martial arts maven to a star overnight Gina Carano takes acting to new heights in Haywire a spy thriller from Academy Award winning director Steven Soderbergh. Her screen presence gets so lively that I couldn't keep my eyes off the screen. Knowing that the blows she has to give her adversaries have a lot of impact ... Read More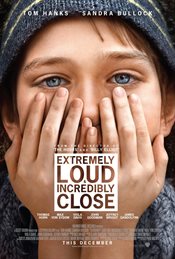 Extremely Loud And Incredibly Close

(John Delia) 01/19/2012 9:15 AM EST
The touching film Extremely Loud and Incredibly Close delves into the mind of a young boy on a quest. It's not the quest that's important here, but the determination and desire to make peace with a loss so great it's nearly impossible. Director Stephen Daldry takes us on that journey as if we were the ones looking for answers.&nbs... Read More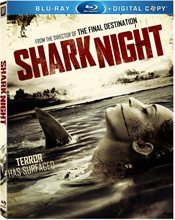 Shark Night 3D

(Chris Rebholz) 01/16/2012 8:07 PM EST
Over the past 2 1/2 years or so there have been two "B-movie" installations to hit theaters, the first was Piranha 3D and most recently Shark Night 3D. The former turned out to be an enjoyable, mercilessly gory romp, retaining ideal exploitation instincts and a marvelous sense of humor. The latest fish-based horror offering is "Shark... Read More


Top iTunes Movie Downloads