Movie Reviews, Digital HD Reviews, and Television Reviews
Here at FlickDirect, our goal is to provide up-to-date reviews on theatrical, home entertainment, and television series. Check out the scoop on upcoming films or programming, and even our take on the classsics from our critics and Roten Tomoatoes Approved,
Allison Rose
.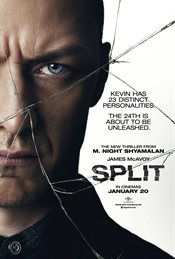 Split

(Allison Hazlett-Rose) 1/18/2017 2:35 PM EST
Dissociative identity disorder, sometimes referred to as multiple personality disorder, is described as a mental disorder in which an individual has at least two distinct and dissociated identities and includes lapses in memory unaccounted for by other means such as substance abuse or seizures. It is a very controversial subject and diagnosis... Read More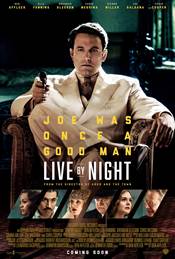 Live By Night

(Jennifer Broderick) 1/11/2017 10:25 AM EST
Step back into time to a prolific era when men returned from The Great War and lost themselves, where life was easy, alcohol was for the back rooms, speakeasies were the thing to do, and the Irish and Italian Mobs ran the country. Live By Night transports you back into a time that has gone by the wayside- a glorious, relaxing time full of... Read More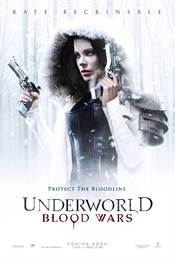 Underworld: Blood Wars

(Allison Hazlett-Rose) 1/6/2017 7:04 AM EST
Why are we so fascinated by vampires and werewolves? Movies and television shows about them are incredibly popular regardless if they are good or not. The Underworld franchise incorporates both of these supernatural characters in a battle for ultimate domination and for 2017 a brand new film continues the war. Underworld... Read More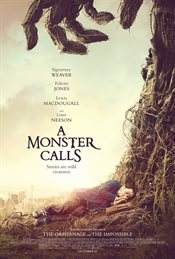 A Monster Calls

(Jennifer Broderick) 1/5/2017 5:06 PM EST
The purpose of a movie is to tell a story and to entertain the audience. A Monster Calls is the epitome of a story with a deep meaning, one with a lesson, or two, and one with such emotion that there isn't a dry eye left in the theater or a sound emitting from the audience by the time the credits roll.Conor McGuire (Lewis MacDou... Read More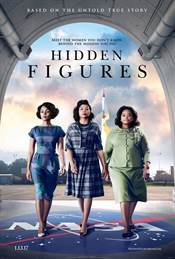 Hidden Figures

(Allison Hazlett-Rose) 1/4/2017 7:17 PM EST
It's not easy being smart. It's even harder being smart and being a female. It was very hard being smart and being a female in 1961, but it was awful being smart, female and Negro in 1961. However, Katherine Goble- Johnson (Taraji Henson; Empire), Dorothy Vaughan (Octavia Spencer; The Help) and Mary J... Read More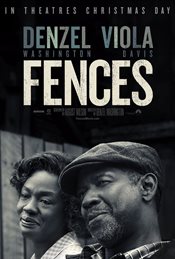 Fences

(Brian Skornick) 12/25/2016 11:23 AM EST
Fences based on the Pulitzer and Tony award-winning play by August Wilson as part of his 10 play American Century Cycle, tells the story of a middle-aged working class family patriarch, in 1956 Pittsburgh. Starring and Directed by Denzel Washington (Equalizer), it features outstanding performances by the entire cast including Denzel Was... Read More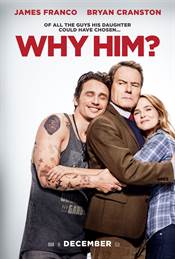 Why Him?

(Allison Skornick-Rose) 12/22/2016 10:00 AM EST
Can you remember the first time you met your future in-laws? Or the first time your son or daughter brought home their new boyfriend/girlfriend? Hollywood has been playing on this theme over and over again from Guess Who's Coming To Dinner to Meet The Fockers. The latest addition to this grouping is Twentieth Century Fox's... Read More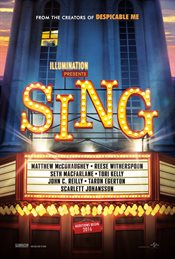 Sing

(Javier Conte) 12/21/2016 3:29 PM EST
When I first saw the trailer for Illumination's Sing, it reminded me of a little movie released back in 1997 called Cats Don't Dance. It told the story of an optimistic cat who leaves his home to pursue a career in Hollywood. It was a tribute to the golden age of Hollywood musicals, while at the same time providing social commentary on discriminati... Read More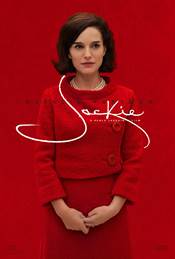 Jackie

(Allison Hazlett-Rose) 12/21/2016 10:12 AM EST
November 22, 1963, was the day Camelot ended and changed the face of politics in the United States forever. John F. Kennedy was our 35th President and one of the most beloved. His trip to Dallas, Texas was meant to bring a divided State back to the Democratic Party. Instead, John F. Kennedy was assassinated right in front of his w... Read More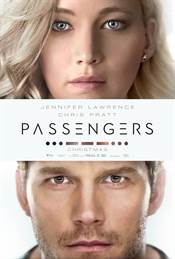 Passengers

(Allison Hazlett-Rose) 12/20/2016 12:28 PM EST
As long as we've been looking up at the sky and stars, interstellar travel has long been a goal and dream of the human race. As technology has advanced in recent years, that goal seems more and more obtainable. While not completely realized yet, we will hopefully have the ability to travel and colonize other planets in the next 100 or s... Read More