Movie Reviews, Digital HD Reviews, and Television Reviews
Here at FlickDirect, our goal is to provide up-to-date reviews on theatrical, home entertainment, and television series. Check out the scoop on upcoming films or programming, and even our take on the classsics from our critics and Roten Tomoatoes Approved,
Allison Rose
.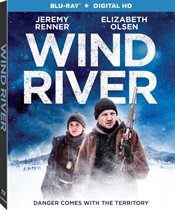 Wind River

(Kaileigh Etheridge) 11/14/2017 11:36 AM EST
Wind River takes place on a tight-knit Indian Reservation called Wind River where we are introduced to Cory Lambert (Jeremy Renner; The Bourne Legacy), a wildlife officer and outdoor aficionado. While out tracking, he discovers a frozen teenage girl lying in the snow. She is bloodied and barefoot, so it is assume... Read More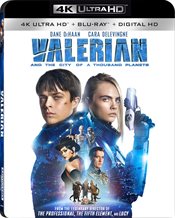 Valerian and the City of a Thousand Planets

(Allison Hazlett-Rose) 11/14/2017 11:04 AM EST
Ever since Luc Besson (The Fifth Element) was a ten-year-old boy, he has been fascinated with the French graphic novel Valerian and Laureline and has been trying to make it into a major motion picture for years. He even waived his salary for the film since it was a lifelong passion of his. This year saw the fruit of his labors... Read More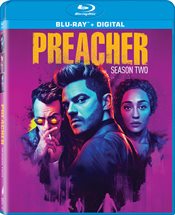 Preacher: The Complete Second Season

(Allison Hazlett-Rose) 11/13/2017 4:13 PM EST
In the ever-growing world of graphic novels turned movie/television shows, AMC's Preacher is well on its way to Season 3 in 2018 and Season 2 out for release on Blu-ray, DVD and Digital download this week. The Seth Rogen/Evan Goldberg run production continued to delight fans this year with a "road trip" and the same snarky... Read More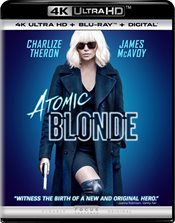 Atomic Blonde

(Nathan M Rose) 11/13/2017 3:10 PM EST
Charlize Theron (Mad Max: Fury Road, Prometheus) has proven herself to be a talented and sought-after actress. She has won numerous awards for her versatile career, including an Academy Award for her role in Monster. Now, we see yet another side to the actress in Atomic Blonde, due out on Blu-ray DVD, and 4K UHD on November 14th... Read More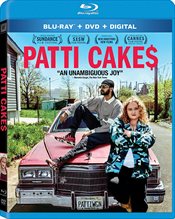 Patti Cake$

(Allison Hazlett-Rose) 11/13/2017 10:22 AM EST
Patti Cakes, Patti Cakes, bakers…this isn't that kind of movie. When one hears the term "patty cake", we generally think of the beloved children's game and hear that song running through our head. In this case, Patti Cake$ takes on a whole new meaning as it is a nickname Patricia Dombrowski's (Danielle Macdona... Read More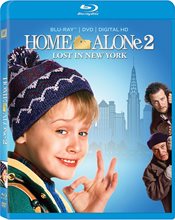 Home Alone 2: Lost in New York

(Allison Hazlett-Rose) 11/10/2017 11:39 AM EST
It's hard to believe that it was twenty-five years ago that Kate (Catherine O'Hara; Frankenweenie) and Peter (John Heard; Big) McCallister lost track of their son Kevin (Macaulay Culkin; My Girl) for the second time in two years as the family went on vacation. I mean…really!?! Who forgets their ki... Read More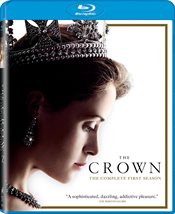 The Crown: The Complete First Season

(Jennifer Broderick) 11/7/2017 10:53 AM EST
Netflix has created an empire all unto themselves with their Netflix originals- both with their movies and television series. A unique feature of Netflix is that they refuse to release their shows on a weekly basis, letting their viewers binge the show all at once. Thank goodness for that, because The Crown, a story abou... Read More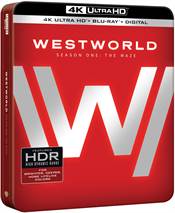 Westworld: The Complete First Season

(Nathan M Rose) 11/6/2017 5:02 PM EST
Westworld, HBO's science fiction series based on the 1973 Michael Crichton (Jurassic Park) film of the same name, has taken viewers into a world where anything you desire can be yours. If you haven't had a chance to catch Season One, now's your chance. Available on 4K Ultra HD Blu-ray, Westworld promises a ride you w... Read More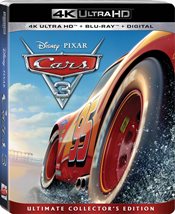 Cars 3

(Jennifer Broderick) 11/6/2017 11:46 AM EST
Let's all admit it. By the time a franchise is into its third sequel, the audience starts wondering if it's really worth spending the time and money going to see movie number three. It's a good thing that the writers and directors of Cars 3 are a step (or two) above other franchises because Cars 3 is going so fast, n... Read More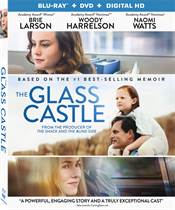 The Glass Castle

(Allison Hazlett-Rose) 11/6/2017 10:46 AM EST
So many times in Hollywood films the alcoholism of one of the characters becomes the main focus of the film. We see the individual falling down, slurring their words, making horrible life choices, being abusive and destroying, at best, their own lives and at worst the lives of those around them. While The Glass Castle addresses the ... Read More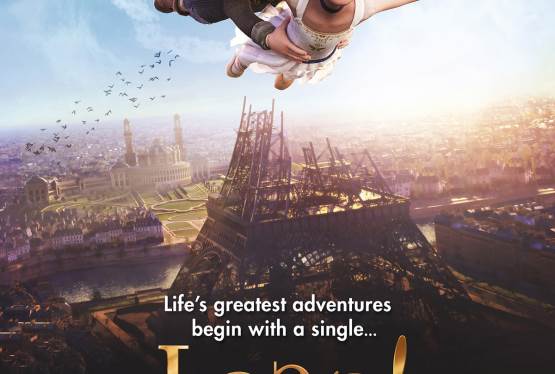 Leap!
WAS: $14.99
NOW: $12.99