Movie Reviews, Digital HD Reviews, and Television Reviews
Reviews By Roger Longenbach
Here at FlickDirect, our goal is to provide up-to-date reviews on theatrical, home entertainment, and television series. Check out the scoop on upcoming films or programming, and even our take on the classsics from our critics and Rotten Tomatoes Approved,
Allison Rose
.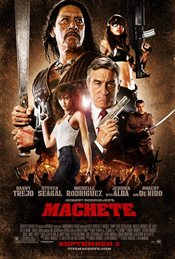 Machete

(Roger Longenbach) 9/3/2010 11:12 AM EST
Three years ago, Robert Rodriguez and Quentin Tarantino released Grindhouse, an homage to the B slasher/zombie movies from the 1970s. Part of that homage was including trailers for "fake" movies. One of those was Machete. However, Machete was more than just a trailer at that point.The first script for Machete was written in 1993. In fact,... Read More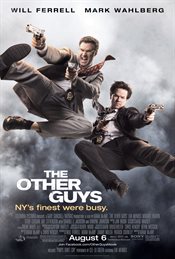 The Other Guys

(Roger Longenbach) 8/8/2010 1:24 PM EST
In the tradition of buddy cop movies and television shows, like Miami Vice, Starsky & Hutch, Lethal Weapon, and Dragnet comes The Other Guys. But what does that title have to do with those buddy cop movies? Well, this is the story of the other cops, that you only see in the background of those stories. The ones that don't get ... Read More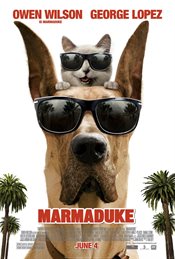 Marmaduke

(Roger Longenbach) 6/6/2010 11:24 PM EST
Old Yeller this isn't. Which is mildly amusing as Old Yeller is playing on a television in one of the movie's scenes. That's how I would summarize this movie. Mildly amusing. There are a few funny parts but this movie can't decide if it should be a canine comedy, like Beethoven, or a serious movie. Marmaduke is based on the newspaper comic strip of... Read More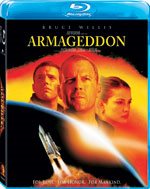 Armageddon

(Roger Longenbach) 4/23/2010 6:41 PM EST
Almost ten years before Michael Bay tried to destroy the world with robots, he tried to do the same with an asteroid. In fact, you could call 1998 "The Year Asteroids Took Over Hollywood" as the summer blockbuster season saw two different asteroid movies. (The other was Deep Impact). Armageddon is a traditional summer popcorn action adven... Read More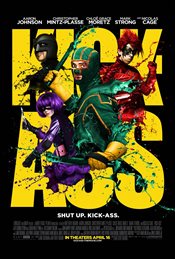 Kick-Ass

(Roger Longenbach) 4/17/2010 8:47 AM EST
"All that is necessary for the triumph of evil is for good men to do nothing." Edmund Burke's quote is all that is necessary to summarize this movie. An unusual blend of teen angst, action and comic book-brought-to-the-screen movies, Kick-Ass is something different. I went into this movie not completely understanding what to expect. What ... Read More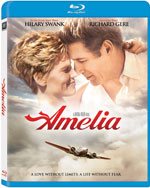 Amelia

(Roger Longenbach) 2/21/2010 8:53 PM EST
Out on Blu-Ray from 20th Century Fox is Amelia, the story of Amelia Earhart, the first woman to fly solo across the Atlantic. The story mainly covers Amelia briefly before she is selected to be the first woman to fly across the Atlantic (but as a passenger). Very little details of her life before then are revealed and are one the larger flaws... Read More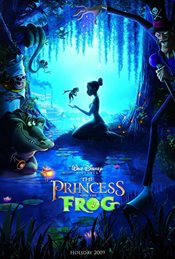 The Princess and the Frog

(Roger Longenbach) 12/15/2009 6:24 PM EST
After a five year hiatus, Walt Disney Animation Studios has released the next hand-drawn animated feature, The Princess and the Frog. Based on the classic tale of the Frog Prince, this story is set in New Orleans in the 1920s, and has a twist on the original story. The princess of this story isn't a princess at all. Tiana is our &q... Read More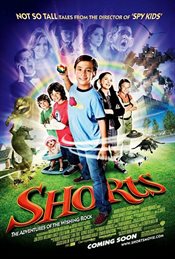 Shorts

(Roger Longenbach) 8/23/2009 11:25 AM EST
One of my biggest complaints with Hollywood in the last decade has been the lack of new ideas. More and more we're seeing remakes of classic movies -most of the time they're not that great, but in some cases they are. Because of this, it seems some of my most favorite movies have been the "independent" films. Shorts is one ... Read More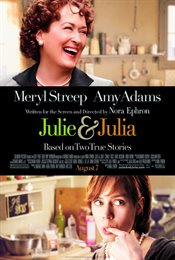 Julie & Julia

(Roger Longenbach) 8/16/2009 11:28 AM EST
It's not very often that Hollywood can make TWO different books into ONE movie, but perhaps they found the perfect vehicle to try it. Julie & Julia is based on the book which is also its' namesake, and "My Life in France" by Julia Childs. The latter being an autobiography of Julia Childs life, and the former being a book abo... Read More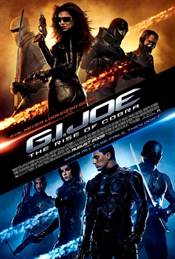 G.I. Joe: The Rise of Cobra

(Roger Longenbach) 8/7/2009 12:27 PM EST
I had been worried about this film ever since reading in the trades about how early word of mouth was horrible, and that Paramount had put an embargo on pre-release screening by critics. At the same time however, Paramount did show it to a select few, and screened it for our nation's military at Andrews AFB. Reports from those showings se... Read More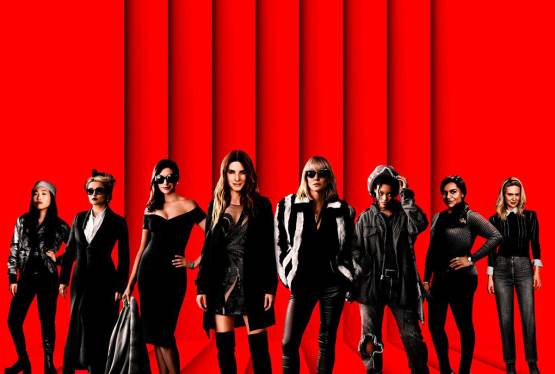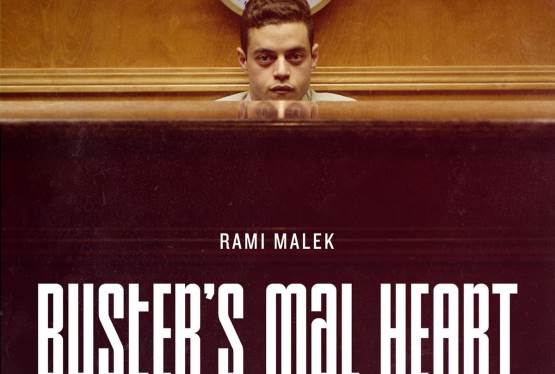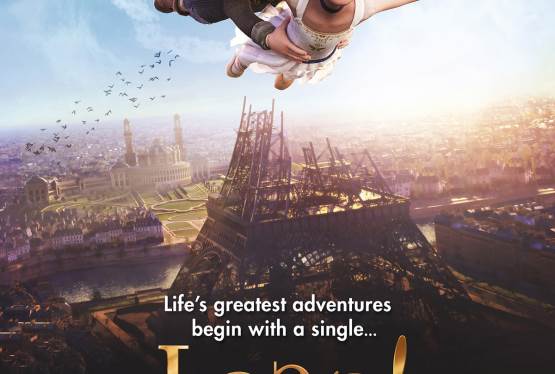 Leap!
WAS: $14.99
NOW: $12.99