Movie Reviews, Digital HD Reviews, and Television Reviews
Here at FlickDirect, our goal is to provide up-to-date reviews on theatrical, home entertainment, and television series. Check out the scoop on upcoming films or programming, and even our take on the classsics from our critics and Roten Tomoatoes Approved,
Allison Rose
.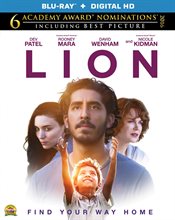 Lion

(Allison Hazlett-Rose) 4/10/2017 10:45 AM EST
Any parent's nightmare is to lose their child and not know what happened to them. The uncertainty of their child's fate haunts them until their last breath. For Kamla (Priyanka Bose; Sold), this nightmare becomes a reality in the movie Lion. Based on a true story, Lion details the twenty-five yea... Read More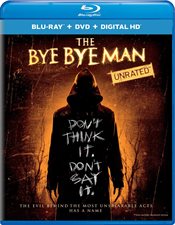 The Bye Bye Man

(Allison Hazlett-Rose) 4/10/2017 8:52 AM EST
Back in the 1980's, horror films were all about blood and gore and people chasing teenagers and popping out from every corner. Nowadays, they have evolved into more of psychological thrillers with characters and story lines playing with our minds. There are also more horror movies centering around "urban legends" tha... Read More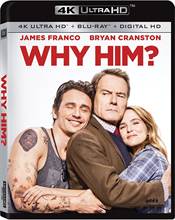 Why Him?

(Jennifer Broderick) 4/4/2017 11:11 AM EST
For a hilarious, if not a bit raunchy, comedy about a father having to cut the umbilical cord with his grown-up daughter, Why Him? fits the bill perfectly. Delightfully comedic, Why Him? is almost the perfect third date movie. The cast blends together well in an effort to bring a prior generation into the new te... Read More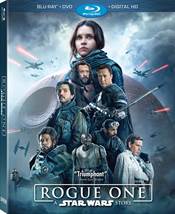 Rogue One: A Star Wars Story

(Eric English) 4/3/2017 1:01 PM EST
"Incredible"..."Triumphant"..."Out Of This World".... A long time ago in a Galaxy far, far away, as movie goers lined up to witness the spectacle of "some new sci-fi flick", these exclamations could be overheard as those now initiated emerged wide-eyed from the theater.A relatively unknown director in an unch... Read More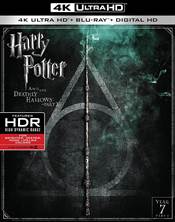 Harry Potter and the Deathly Hallows: Part 2

(Jennifer Broderick) 4/3/2017 11:07 AM EST
Warner Bros. is turning out to be what I would consider one of the smartest studios around. Not only did they work with J.K. Rowling to provide one of the world's most popular movie franchises to people of all ages, but they have made the best business decision to bring the Harry Potter movies to 4K UHD. Harry Potter and The De... Read More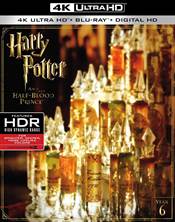 Harry Potter and the Half-Blood Prince

(Jennifer Broderick) 4/3/2017 9:07 AM EST
Warner Bros. has been amazing moviegoers over the last few years with their movie content, storylines, and choice of cast. In the last year, they have also shown incredible foresight into bringing some of their prior blockbuster releases into the new digital technology. The Harry Potter franchise has enthralled kids and adults... Read More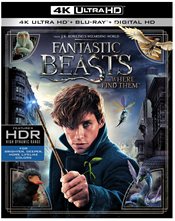 Fantastic Beasts and Where to Find Them

(Jennifer Broderick) 3/28/2017 9:58 AM EST
For all the Harry Potter fans out there, J.K. Rowling and Warner Bros. has rewarded us with a "prequel" to the beloved magical series (rumored to be the first of possibly five- yes, five!) that creates its own story without losing the Harry Potter vibe that is central to the stories. Magic,&nb... Read More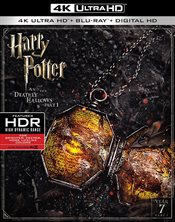 Harry Potter and the Deathly Hallows: Part 1

(Allison Hazlett-Rose) 3/27/2017 9:58 PM EST
J.K Rowling wrote seven books in the Harry Potter series but the final book, Harry Potter and the Deathly Hallows was so large and full of details that it was broken into two movies. I'm sure Warner Bros. also saw it as a chance to prolong the inevitable end of the series and an opportunity to make more money. In all... Read More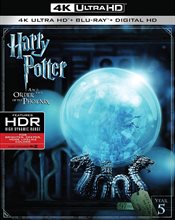 Harry Potter and the Order of the Phoenix

(Allison Hazlett-Rose) 3/27/2017 9:18 PM EST
It is hard to believe that it has been almost 20 years since the first book in the Harry Potter series was published and 16 years since the first film was released. Both the books and the movies garnered boundless success and have now spawned a second generation of fans. As newer technology advances the audience'... Read More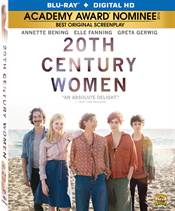 20th Century Women

(Allison Hazlett-Rose) 3/27/2017 1:00 PM EST
When I heard about 20th Century Women, I was intrigued. People said it was funny and it got very strong reviews. It had a great cast, so I added it to my "must watch" list but took my time to see it. Now that it is coming to Blu-ray, it's time to revisit the film and write down my thoughts. Inter... Read More