Physical Media: 4K UHD, Blu-ray, DVD Reviews
Here at FlickDirect, our goal is to provide up-to-date reviews on theatrical, home entertainment, and television series. Check out the reviews of upcoming films or programming, and even our take on the classsics.
Dredd
The 2160p high definition video quality of the 4K UHD is outstanding in this case. The bold hues of the colors, especially the blood splatter, are excellent and the black tones are deep and true.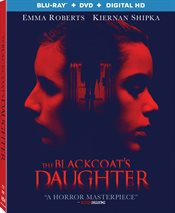 The Blackcoat's Daughter
The mostly young cast does a superb job of creating Perkin's vision. While his dialogue is simplistic, the silences say just as much, if not more. Roberts' subtle depiction of a mental patient is a sharp contrast to Shipka's more overtly possessed performance.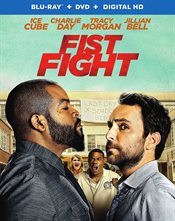 Fist Fight
While not a unique concept, the movie has some great lines and laugh out loud moments. I promise you, it picks up 30 minutes before the end of the movie and slides into home plate for a home run of an ending.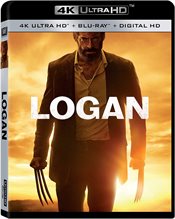 Logan
It is a shame that we finally get to see "The Wolverine" as he was intended to be, but struggling with his powers since his time has finally come...it would have been nice to see one more film with Hugh Jackman in his full glory as Wolverine (and an R rating) before getting to this story.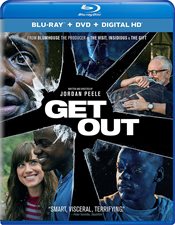 Get Out
It was with this plot that comedian-actor, Jordan Peele (Keanu), launched his directorial debut into a film, and not just any film but one that reflects the underlying current of racism in our society as well as provides a riveting horror tale.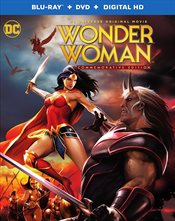 Wonder Woman Commemorative Edition
The Blu-ray is presented in 16:9 anaphoric widescreen that is a very nice bump over the originally released DVD version and the soundtrack really packs a punch on the action scenes.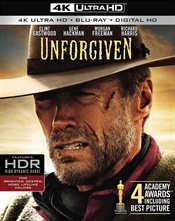 Unforgiven
Unforgiven brought Eastwood to a whole new level of filmmaking and changed the concept of the old westerns.  Munny is a flawed yet human character anyone can relate to and Hackman's performance is nuanced.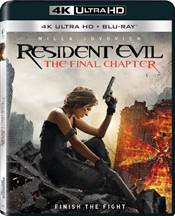 Resident Evil: The Final Chapter
Mila Jovovich is impressive and her battle skills are on point and apparently, she did her own stunts, which is amazing.  She commands attention in this film and not just because she is the lead.  She has a presence as Alice that is undeniable.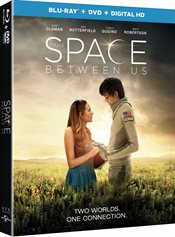 The Space Between Us
Overall, The Space Between Us is a pleasant, family oriented film.  The ending is almost predictable and there are really no "surprises" in the movie, itself....This is a good and relaxing weekend afternoon movie to settle down with the family to watch.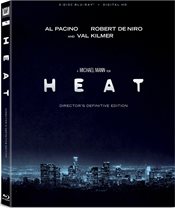 Heat: Director's Definitive Edition
There is a reason this film as been named one of the top 100 movies of all time. The cast is simply amazing, the story is one of the best crime dramas ever put on film, the dialog is sharp and smart, and the end result is an epic film that will be studied by film lovers and critics for decades to come.