Physical Media: 4K UHD, Blu-ray, DVD Reviews
Here at FlickDirect, our goal is to provide up-to-date reviews on theatrical, home entertainment, and television series. Check out the reviews of upcoming films or programming, and even our take on the classsics.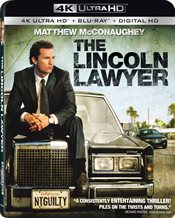 The Lincoln Lawyer
For a slightly older film, Lincoln Lawyer's video quality is pretty good. Some scenes seem a little grainy but otherwise, the colors and presentation are solid. The audio is excellent with ambient sounds coming clearly through the side and rear channels delegating the dialogue nicely to the center channel.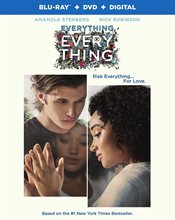 Everything, Everything
Everything, Everything isn't for everyone. True romantics especially females in the 13-18 range will "get it" but grown men who watch Sunday Night football won't. Overall, it's a sweet story that is done well enough.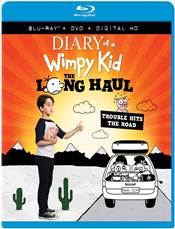 Diary of a Wimpy Kid: The Long Haul
Diary of a Wimpy Kid:  The Long Haul is a cute movie, with a new cast, that flows the way the prior two movies in the franchise did.  Aimed at the younger school age, it is a resourceful movie but the adults may crave a deeper philosophy than presented.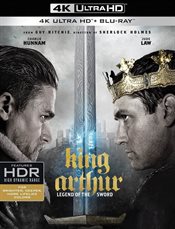 King Arthur: Legend of the Sword
King Arthur: Legend of the Sword blurred the lines between fairytale and history making the audience think for itself. Watching King Arthur: Legend of The Sword is a visceral experience - one you won't be able to tear your eyes away from.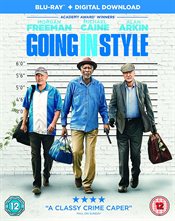 Going in Style
Going in Style is an easy movie to follow that will make you laugh from beginning to end. They were able to bring a more lighthearted view to a serious issue that many seniors face today, living longer than you can afford to.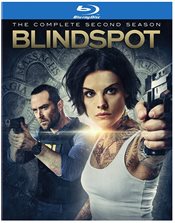 Blindspot: The Complete Second Season
Blindspot has clearly shown what creative writing, determination, and the casting of the right actors can do for a show- bring it an audience that is mesmerized and captivated by the story and sub-plots that clearly exist to support the show.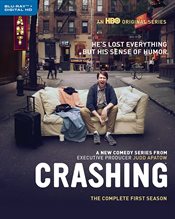 Crashing: The Complete First Season
The writing is pretty good and flows nicely.  With a few episodes directed by Judd Apatow (Trainwreck), there is also a feel of gawky realism that makes the audience sympathetic.  It seems HBO has yet another hit on its hands.  I hope Crashing can continue the momentum it built in season one.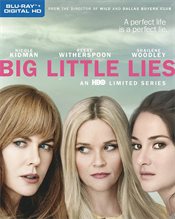 Big Little Lies
With a good old fashioned "whodunit" plot surrounded by narcissistic people and their spoiled children, Big Little Lies offers quality entertainment that we have come to expect from HBO.  This is one show that should not be missed.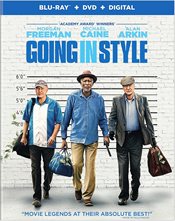 Going in Style
While meant to be a comedy, this remake makes a statement regarding our elderly and how we treat them. After working all their lives, greed sees their pensions ripped out from under them and their social security isn't enough for them to live on.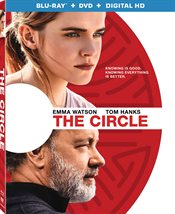 The Circle
Even though The Circle is work fiction its themes are extremely relevant in today's society. A society in which everyone shares and documents everything they do online for the world to see.