Theatrical, 4K UHD, Digital HD, and Blu-ray Reviews
Here at FlickDirect, our goal is to provide up-to-date reviews on theatrical, home entertainment, and television series. Check out the reviews of upcoming films or programming, and even our take on the classsics.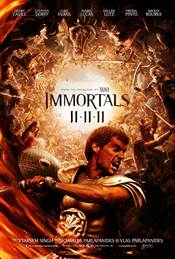 Immortals
Eric English |
Nov 11, 2011
For the new film Immortals directed by Tarsem Singh, looks are everything. A movie can have a lousy screenplay and uninteresting characters, but as long as the costumes are immaculate and the producti... |
Full Review...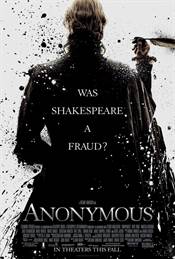 Anonymous
John Delia |
Nov 11, 2011
I hope the film Anonymous is true because as being a former Theatre (plays) critic it has always intrigued me if William Shakespeare did or didn't write his sonnets and plays. So, being the kind... |
Full Review...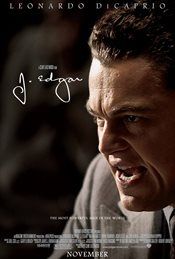 J. Edgar
John Delia |
Nov 09, 2011
The interesting and historical J. Edgar has reached local movie theatres with very good performances by Leonardo DiCaprio, Naomi Watts and Judi Dench. The film has a few flaws, but it does give ... |
Full Review...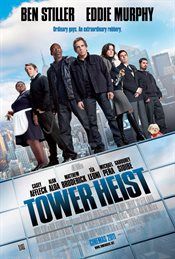 Tower Heist
Chris Rebholz |
Nov 06, 2011
Rush Hour's Brett Ratner returns to direct Tower Heist, a lighthearted film with an impressive ensemble cast. Stiller plays the lead Josh, a workaholic manger of 'The Tower'; a set of elite apar... |
Full Review...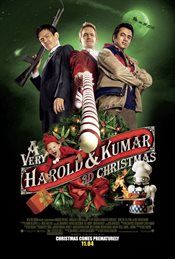 A Very Harold & Kumar Christmas
John Delia |
Nov 03, 2011
Definitely a man flick A Very Harold & Kumar 3D Christmas follows up on the other two outings with a lot of eye candy and sex, but the gals will get an eye full too. You do not have to have seen t... |
Full Review...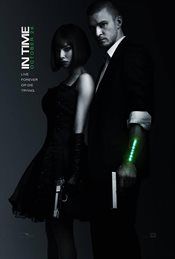 In Time
Chris Rebholz |
Oct 31, 2011
Writer/director Andrew Niccol's films make you pause and require some smart thinking. His film Gattaca, which he wrote, was also his first directing debut and a favorite of some sci-fi fans. Next came... |
Full Review...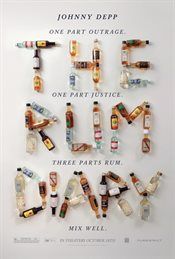 The Rum Diary
John Delia |
Oct 27, 2011
A testy screenplay that turns conventional upside down becomes an enjoyable madcap adventure with Johnny Depp's 'intoxicating' performance. The daring filmmaking that takes a chance with t... |
Full Review...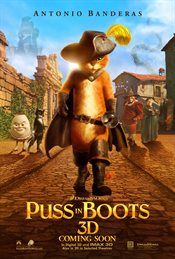 Puss in Boots
Marco Chacon |
Oct 27, 2011
In the original story, Puss is a pretty arrogant cat. He is not much of a sword-fighter, but is very smart as well as smartly dressed. In Shrek, he is Antonio Bandaras, and he is a wizard ... |
Full Review...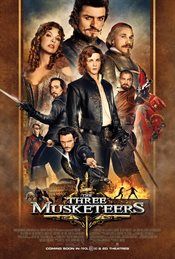 The Three Musketeers
Chris Rebholz |
Oct 23, 2011
It is beyond amazing at how easily someone can take a classic tale and turn it into something unentertaining. What was once an epic tale has been watered down for the sake of the 3D craze and instead ... |
Full Review...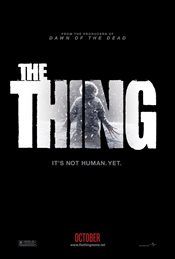 The Thing
John Delia |
Oct 13, 2011
Fans of the film The Thing beware; even though the movie takes you back to the Norwegian outpost providing a beginning to John Carpenter's 1982 film with the same title, it may as well have been a... |
Full Review...