Search Results For A. Brooks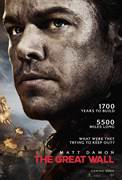 The Great Wall (2017)
When a mercenary warrior (Damon) is imprisoned within The Great Wall, he discovers the mystery behind one of the greatest wonders of our world. As wave after wave of marauding beasts besiege the...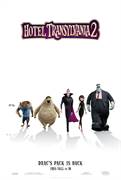 Hotel Transylvania 2 (2015)
Genndy Tartakovsky's Hotel Transylvania 2 from Sony Pictures Animation, Drac's pack is back for an all-new monster comedy adventure! Everything seems to be changing for the better at Hotel...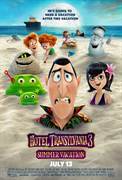 Hotel Transylvania 3: Summer Vacation (2018)
In Sony Pictures Animation's Hotel Transylvania 3: Summer Vacation, join our favorite monster family as they embark on a vacation on a luxury monster cruise ship so Drac can take a summer vacation...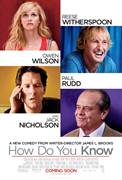 How Do You Know (2010)
Lisa's athletic ability is the defining passion of her life, having been her focus since early childhood. When she is cut from her team, everything she has ever known is suddenly taken from her....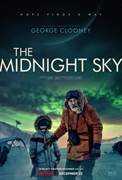 The Midnight Sky (2020)
This post-apocalyptic tale follows Augustine (George Clooney), a lonely scientist in the Arctic, as he races to stop Sully (Felicity Jones) and her fellow astronauts from returning home to a...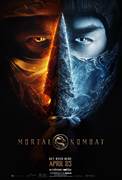 Mortal Kombat (2021)
From New Line Cinema comes the explosive new cinematic adventure "Mortal Kombat," inspired by the blockbuster video game franchise, which most recently enjoyed the most successful video game launch in...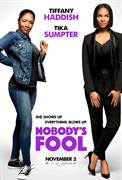 Nobody's Fool (2018)
Trying to get back on her feet, wild child Tanya (Tiffany Haddish) looks to her buttoned-up, by the book sister Danica (Tika Sumpter) to help her get back on track. As these polar opposites collide —...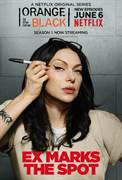 Orange Is The New Black (2013)
From the creator of "Weeds" comes a heartbreaking and hilarious new series set in a women's prison. Based on Piper Kerman's acclaimed memoir, "Orange Is the New...
Out of Sight (1998)
Meet Jack Foley (George Clooney), a smooth criminal who bends the law and is determined to make one last heist. Karen Sisco (Jennifer Lopez) is a federal marshal who chooses all the right moves … and...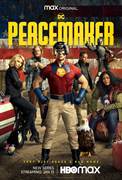 Peacemaker (2022)
PEACEMAKER explores the continuing story of the character that John Cena reprises in the aftermath of executive producer James Gunn's 2021 film The Suicide Squad – a compellingly vainglorious man who...