Alfred Molina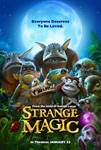 Strange Magic (2015)
"Strange Magic," a new animated film from Lucasfilm Ltd., will be released by Touchstone Pictures on January 23, 2015. "Strange Magic" is a madcap fairy tale musical inspired by...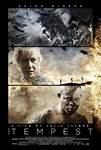 The Tempest (2010)
In her big-screen adaptation of Shakespeare's mystical thriller "The Tempest," Academy Award®–nominated Julie Taymor ("Across the Universe," "Frida," "Titus")...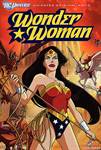 Wonder Woman (2009)
Produced by the multiple Emmy Award winning animation legend Bruce Timm, Wonder Woman is an origin-- story and features a stellar celebrity voice cast including Keri Russell (Waitress, Felicity), Nathan...