Search Results For Anne Hathaway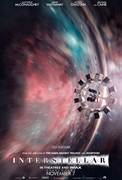 Interstellar (2014)
In Earth's future, a global crop blight and second Dust Bowl are slowly rendering the planet uninhabitable. Professor Brand (Michael Caine), a brilliant NASA physicist, is working on plans to save...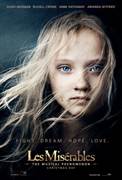 Les Miserables (2012)
Set against the backdrop of 19th-century France, Les Misérables tells an enthralling story of broken dreams and unrequited love, passion, sacrifice and redemption—a timeless testament to the survival...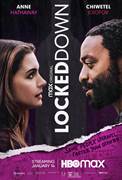 Locked Down (2021)
Just as they decide to separate, Linda (Anne Hathaway) and Paxton (Chiwetel Ejiofor) find life has other plans when they are stuck at home in a mandatory lockdown. Co-habitation is proving to be a...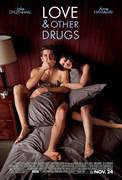 Love & Other Drugs (2010)
Smooth-talking playboy Jamie Randall (Jake Gyllenhaal, Brokeback Mountain) is on a fast track to the top of the pharmaceutical sales industry – promoting the miracle drug Viagra by day and charming...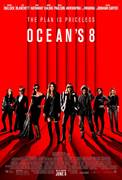 Ocean's 8 (2018)
Upon her release from prison, Debbie, the estranged sister of legendary conman Danny Ocean, puts together a team of unstoppable crooks to pull of the heist of the century. Their goal is New York...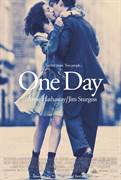 One Day (2011)
Twenty years…two people. Directed by Lone Scherfig (director of "AnEducation," Academy Award-nominated for Best Picture), the motion picture "One Day" is adapted for the...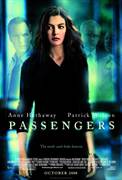 Passengers (2008)
After a fatal plane crash, therapist Claire Summers (Anne Hathaway) is assigned by her mentor to counsel the five survivors. Claire is particularly drawn to Eric (Patrick Wilson), the most secretive...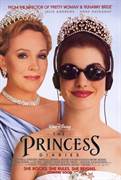 The Princess Diaries (2001)
Shy San Francisco teenager Mia Thermopolis (ANNE HATHAWAY) is thrown for a loop when, from out of the blue, she learns the astonishing news that she's a real-life princess! As the heir apparent to...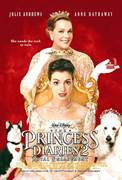 The Princess Diaries 2: Royal Engagement (2004)
Five years have passed since the smash hit "The Princess Diaries" ended, now the fun begins as Mia (ANNE HATHAWAY) has matured into a stunning, young woman and is ready to assume her role...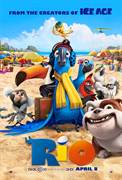 Rio (2011)
Rio is a 3-D animation feature from the makers of the Ice Age films. Set in the magnificent city of Rio de Janeiro and the lush rainforest of Brazil, the comedy-adventure centers on Blu, a rare macaw...