Danny DeVito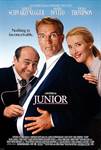 Junior (1994)
You'll never guess who's going to have a baby. Watch as the maternal tables are turned forever when, after taking an experimental drug, Arnold Schwarzenegger becomes pregnant! Director Ivan Reitman...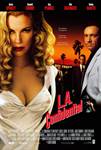 L.A. Confidential (1997)
Los Angeles, 1953. Just beneath the glamorous veneer of Hollywood gossip and movie stars lies a crime-ridden city corrupt to its core. Now, while investigating a brutal murder, three very different police...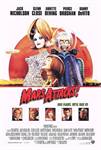 Mars Attacks! (1996)
A fleet of Martian spacecraft surrounds the world's major cities and all of humanity waits to see if the extraterrestrial visitors have, as they claim, "come in peace." U.S. President James...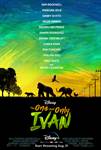 The One and Only Ivan (2020)
An adaptation of the award-winning book about one very special gorilla, Disney's "The One and Only Ivan" is an unforgettable tale about the beauty of friendship, the power of visualization, and the significance...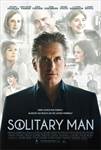 Solitary Man (2010)
Solitary Man tells the story of Ben Kalmen, a fifty-something New Yorker and former successful car dealer, who through his own bad choices lost his entire business. When the film opens, Ben's on the...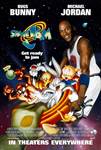 Space Jam (1996)
Basketball superstar Michael Jordan and cartoon favorite Bugs Bunny team up with other basketball greats and Looney Tunes characters in this combination animated/live-action feature. Jordan must help the...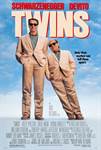 Twins (1988)
Double your pleasure, double your fun, with Arnold Schwarzenegger and Danny DeVito as mismatched siblings, the product of a genetics experiment that went farblondjet. Mental and physical giant Arnold flexes...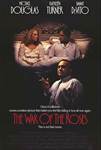 War of The Roses (1989)
In this blackest of comedies, a perfect 18-year marriage suddenly becomes unglued and the gleefully evil Barbara (Kathleen Turner) and Oliver (Michael Douglas) Rose single-mindedly inflict as much misery...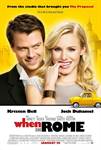 When in Rome (2010)
An ambitious young New Yorker (Kristen Bell), disillusioned with romance, takes a whirlwind trip to Rome where she defiantly plucks magic coins from a "foolish" fountain of love, inexplicably...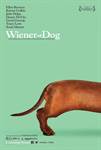 Wiener-Dog (2016)
Welcome to the doghouse: the latest hilariously biting comedy from Todd Solondz is a twisted Lassie for misanthropes. It follows the wayward adventures of a dachshund who passes from oddball owner to oddball...