Ed Harris

Bad Words (2014)

112 Fans

Jason Bateman makes his directorial debut with the subversive comedy, BAD WORDS. Bateman stars as Guy Trilby, a 40-year old who finds a loophole in the rules of the National Quill Spelling Bee and decides to cause trouble by hijacking the competition...


Beastly (2011)

Be the first to check-in

Kyle Kingson (Alex Pettyfer) is 17 and has it all - he's hot, popular, rich and gets whatever he wants...but he also has a vicious cruel side, fueled by his obsession with the 'in crowd' and his contempt for those who don't fit in. Pr...


Big Driver (2014)

19 Fans

In "Big Driver," Tess Thorne (Bello), a famous and revered mystery and thriller writer, faces a long drive home following a book-signing engagement. But while driving on a lonely stretch of New England road, her tire blows out, leaving her...


Black and Blue (2019)

5 Fans

BLACK AND BLUE is a fast-paced action thriller about a rookie cop (Naomie Harris) who inadvertently captures the murder of a young drug dealer on her body cam. After realizing that the murder was committed by corrupt cops, she teams up with the one p...


Chernobyl (2019)

1 Fan

Chernobyl, a five-part miniseries co-production from HBO and Sky, dramatizes the story of the 1986 nuclear accident, one of the worst man-made catastrophes in history — and of the sacrifices made to save Europe from unimaginable disaster.Premie...


Cloudy with a Chance of Meatballs 2 (2013)

1817 Fans

Cloudy with a Chance of Meatballs 2 picks up where Sony Pictures Animation's hit comedy left off. Inventor Flint Lockwood's genius is finally being recognized as he's invited by his idol Chester V to join The Live Corp Company, where the...


Collateral Beauty (2016)

83 Fans

When a successful New York advertising executive suffers a great tragedy he retreats from life. While his concerned friends try desperately to reconnect with him, he seeks answers from the universe by writing letters to Love, Time and Death. But it&r...


The Count of Monte Cristo (2002)

1 Fan

A young sailor, Edmond Dantes (Jim Caviezel), falsely accused of treason, is imprisoned without trail on an island fortress. He orchestrates an elaborate escape and sets out to discover treasure on the isle of Monte Cristo, all the while swearing rev...


Creed II (2018)

278 Fans

Life has become a balancing act for Adonis Creed. Between personal obligations and training for his next big fight, he is up against the challenge of his life. Facing an opponent with ties to his family's past only intensifies his impending battl...


The Crown (2016)

Be the first to check-in

At a time when Britain was recovering from war and her empire was in decline, a young woman took the throne as a matter of duty - not desire....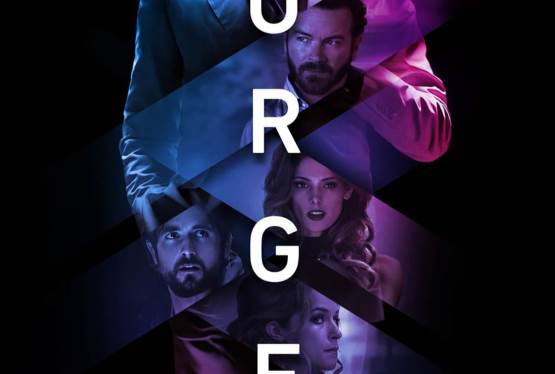 Urge
WAS: $14.99
NOW: $7.99