Ed Harris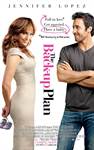 The Back-up Plan (2010)
After years of dating, Zoe (Jennifer Lopez) has decided waiting for the right one is taking too long. Determined to become a mother, she commits to a plan, makes an appointment and decides to go it alone....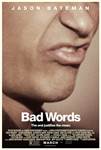 Bad Words (2014)
Jason Bateman makes his directorial debut with the subversive comedy, BAD WORDS. Bateman stars as Guy Trilby, a 40-year old who finds a loophole in the rules of the National Quill Spelling Bee and decides...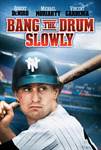 Bang The Drum Slowly (1973)
Robert De Niro and Michael Moriarty star in this superbly crafted film about the unlikely friendship between two baseball players. Moriarty plays the team's ace pitcher and social charmer; De Niro...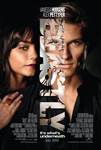 Beastly (2011)
Kyle Kingson (Alex Pettyfer) is 17 and has it all - he's hot, popular, rich and gets whatever he wants...but he also has a vicious cruel side, fueled by his obsession with the 'in crowd' and...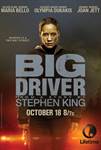 Big Driver (2014)
In "Big Driver," Tess Thorne (Bello), a famous and revered mystery and thriller writer, faces a long drive home following a book-signing engagement. But while driving on a lonely stretch of New...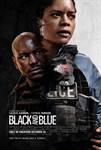 Black and Blue (2019)
BLACK AND BLUE is a fast-paced action thriller about a rookie cop (Naomie Harris) who inadvertently captures the murder of a young drug dealer on her body cam. After realizing that the murder was committed...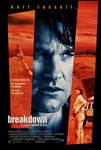 Breakdown (1997)
All roads lead to excitement with Kurt Russell in Breakdown, the non-stop thrill ride that's "a movie of nerve-frying intensity...Kurt Russell's best performance yet" (Rex Reed, New York Observer). Jeff...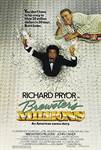 Brewster's Millions (1985)
Richard Pryor is Montgomery Brewster, a minor league baseball pitcher who discovers he has to blow $30 million in 30 days as a condition to inherit a much greater fortune. Here's the catch: He will...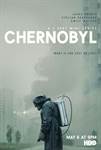 Chernobyl (2019)
Chernobyl, a five-part miniseries co-production from HBO and Sky, dramatizes the story of the 1986 nuclear accident, one of the worst man-made catastrophes in history — and of the sacrifices made...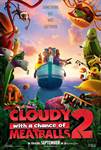 Cloudy with a Chance of Meatballs 2 (2013)
Cloudy with a Chance of Meatballs 2 picks up where Sony Pictures Animation's hit comedy left off. Inventor Flint Lockwood's genius is finally being recognized as he's invited by his idol Chester V to join...