L. J. Smith

Bad Boys 4 (Coming Soon)

15 Fans

No synopsis is available.Download the Movie Hype App to be alerted when it is....


Bad Boys For Life (2020)

1958 Fans

The Bad Boys Mike Lowrey (Will Smith) and Marcus Burnett (Martin Lawrence) are back together for one last ride in the highly anticipated Bad Boys for Life....


Bad Boys II (2003)

3 Fans

Narcotics detectives Lowrey (Will Smith) and Burnett (Martin Lawrence) are assigned to a high-tech task force investigating the flow of the designer drug ecstasy into Miami. Before long, they're hot on the trail of a conspiracy involving a viciou...


Bad Moms (2016)

290 Fans

In this new comedy from the writers of The Hangover, Amy has a seemingly perfect life - a great marriage, over-achieving kids, beautiful home and a career. However, she's over-worked, over-committed and exhausted to the point that she's about...


The Best Exotic Marigold Hotel (2012)

3 Fans

A group of British retirees (Judi Dench, Maggie Smith, Bill Nighy) decide to "outsource" their retirement to exotic -- and less expensive -- India. Lured by advertisements for the newly restored Marigold Hotel, and imagining a life of leisu...


Birth of a Natiaon (2016)

49 Fans

Set against the antebellum South, THE BIRTH OF A NATION follows Nat Turner (Nate Parker), a literate slave and preacher, whose financially strained owner, Samuel Turner (Armie Hammer), accepts an offer to use Nat's preaching to subdue unruly sl...


Brainscan (1994)

Bright (2017)

66 Fans

Set in an alternate present-day where humans, orcs, elves and fairies have been coexisting since the beginning of time, this action-thriller directed by David Ayer (Suicide Squad, End of Watch, writer of Training Day) follows two cops from very diffe...


Buster's Mal Heart (2017)

Butter (2012)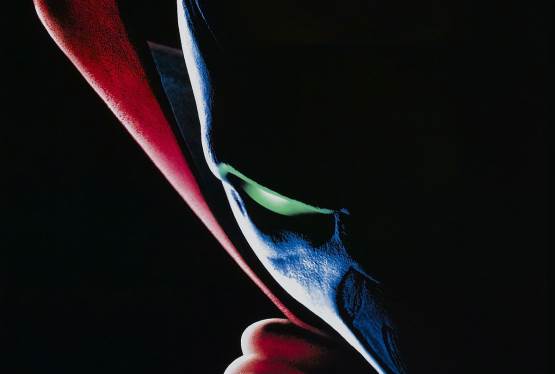 Spawn
WAS: $12.99
NOW: $4.99