After Earth (2013)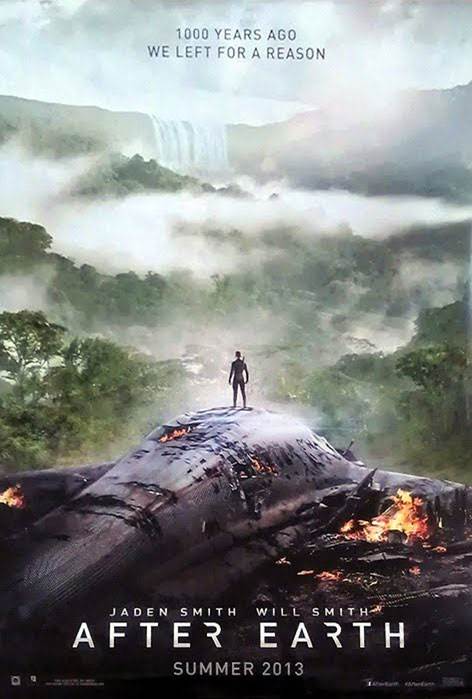 | | |
| --- | --- |
| Director: | |
| Writers: | |
| Cast: | |
| Released: | Friday, May 31, 2013 |
| Length: | 100 minutes |
| Studio: | Columbia Pictures |
| Genre: | Sci-Fi/Fantasy |
| Rating: | Some material may be inappropriate for children under 13. |
After Earth Synopsis
In After Earth, one thousand years after cataclysmic events forced humanity's escape from Earth, Nova Prime has become mankind's new home. Legendary General Cypher Raige (played by Will Smith) returns from an extended tour of duty to his estranged family, ready to be a father to his 13-year-old son, Kitai (played by Jaden Smith). When an asteroid storm damages Cypher and Kitai's craft, they crash-land on a now unfamiliar and dangerous Earth. As his father lies dying in the cockpit, Kitai must trek across the hostile terrain to recover their rescue beacon. His whole life, Kitai has wanted nothing more than to be a soldier like his father. Today, he gets his chance.

Purchase DVD/Blu-ray/4K UHD physical copy of After Earth today at Amazon.com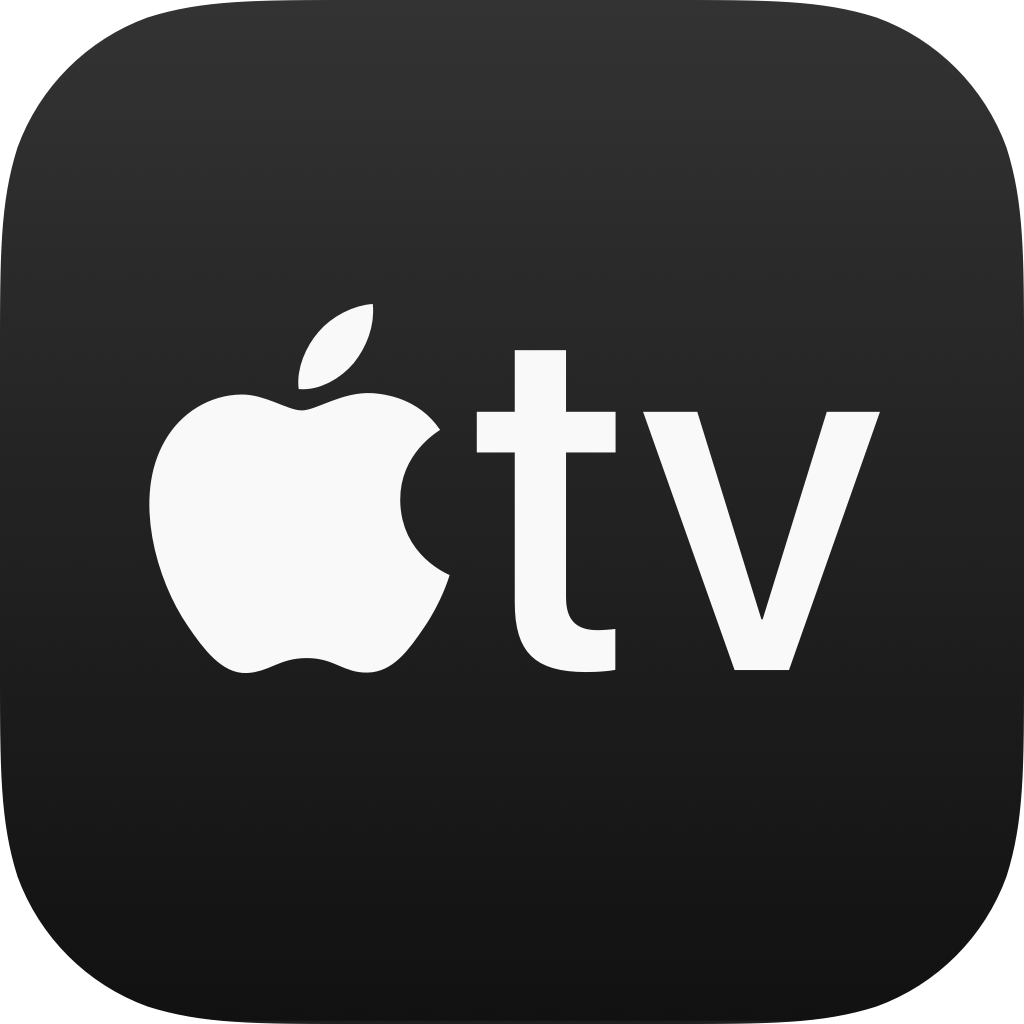 Stream After Earth in Digital HD/4K from the AppleTV store.
Listen to the After Earth soundtrack on Apple Music.
After Earth images are © Columbia Pictures. All Rights Reserved.
After Earth Theatrical Review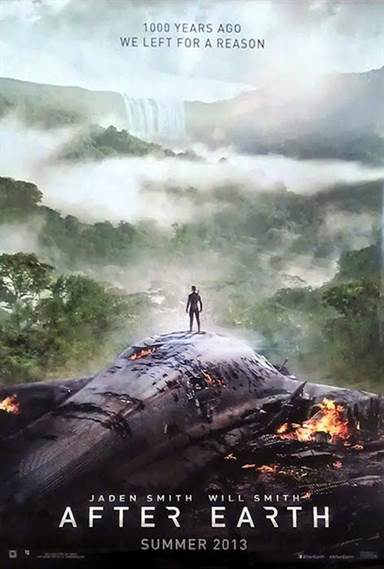 Taking a chance on another science fiction thriller, M. Night Shyamalan probes disaster with After Earth. The trick here is can he rise above his box-office misses like The Last Airbender and Lady in the Water. His Sixth Sense has never been equaled and for that he still has a following. Here, Shyamalan gets smart and brings in a top star and his son to do his bidding and comes up a winner. While it's not the best space adventure in the past two years, it certainly gets high marks for its teen target audience.

The film centers on Kitai Raige (Jaden Smith) a teen who has been training to be a space cadet on a planet that has been the refuge for those who have survived the devastation imposed by humans who polluted and damaged the Earth's ecosystem. It has been very hard for him being in the shadow of his father Cypher (Will Smith) the most honored warrior in the galaxy. After some urging from his wife Faia (Sophie Okonedo) Kitai gets invited on a mission with Cypher to move a deadly alien from his planet to one further into the galaxy.

During the space voyage they run into a meteor shower that causes enough damage to their ship that it has to land on a forbidden zone sphere, Earth. Not very lucky, the crew gets killed and while Kitai survives the crash with very little harm done, Cypher has a broken leg and is bleeding. Kitai tries to ignite the tracking beam that will summon help but it has broken during the crash. His father tells him that the only way they can be rescued is to make his way to the tail of the ship several miles away and ignite that tracking beam. When he leaves the ship Kitai finds an unforgiving world of animals and insects that do not like humans.

I like the way Shyamalan gets right into the story showing Kitai being bypassed for promotion as a cadet and then the return of Cypher from his battles that have kept him from his family. He then throws the 13 year old into a survival of the fittest situation that puts him to the test under duress knowing his father may die if he does not succeed his mission. In Kitai's path Shyamalan places some ravenous animals and a final monster that was on the ship. The excitement created by the story, cinematography, special effects and fine acting reaches high levels and gains the film high marks.

Jaden Smith in his third leading role does an admirable job as the son who has been put to the test. He makes his character realistically skeptical of how he can achieve such a tough challenge before slowly reaching his potential with every fight and escape on the dangerous ground of a damaged Earth. I like him in this role as much as that of Dre in the Karate Kid. Here he puts just as much heart and soul into Kitai and shows how he can overcome even the toughest of odds.

Will Smith doesn't have to do much except be a warrior who needs to help his son become the man he needs to be to survive. His role here hasn't changed much from that of Robert Neville in the film I Am Legend where he has to stave off zombies and devil dogs to make his way out of a city torn by a plague. It's Earth all over again, but this time it's his son that's the warrior with him only guiding the way.

After Earth is targeted at teens and rightly so, but adults that like good science fiction space action will like it as well, especially males. I found the special effects, CGI and sound amazing and direction by Shyamalan very good. This may be just the turning point he needs to turn out some break away films and allow him to get beyond The Sixth Sense.

The film has been rated PG-13 by the MPAA for sci-fi action violence and some disturbing images. If your teen goes to see the film, please be cautioned that he should not be bringing his little sister or brother unless they are mature enough to not get distressed.

FINAL ANALYSIS: An adventure for Teens and a visual treat for us older guys. (B-)

-- John Delia
For more reviews please visit our film/television review section.
SPONSORED LINKS