Sia

Magic Mike XXL (2015)

804 Fans

Picking up the story three years after Mike bowed out of the stripper life at the top of his game, "Magic Mike XXL" finds the remaining Kings of Tampa likewise ready to throw in the towel. But they want to do it their way: burning down th...


My Little Pony: The Movie (2017)

67 Fans

A dark force threatens Ponyville, and the Mane 6 - Twilight Sparkle, Applejack, Rainbow Dash, Pinkie Pie, Fluttershy, and Rarity - embark on an unforgettable journey beyond Equestria where they meet new friends and exciting challenges on a quest to u...


Norm of the North (2016)

304 Fans

A polar bear of many words, Norm's greatest gripe is simple: there is no room for tourists in the Arctic. But when a maniacal developer threatens to build luxury condos in his own backyard, Norm does what all normal polar bears would do…...


The Nut Job 2: Nutty by Nature (2017)

702 Fans

When the evil mayor of Oakton decides to bulldoze Liberty Park and build a dangerous amusement park in its place, Surly Squirrel and his ragtag group of animal friends need to band together to save their home, defeat the mayor, and take back the park...


Peter Rabbit (2018)

87 Fans

Peter Rabbit, the mischievous and adventurous hero who has captivated generations of readers, now takes on the starring role of his own irreverent, contemporary comedy with attitude. In the film, Peter's feud with Mr. McGregor (Domhnall Gleeson)...

Prince of Persia: The Sands of Time (2010)

1 Fan

Ubisoft's popular video-game series of the same name gets adapted for the big screen in this sweeping fantasy adventure starring Jake Gyllenhaal and Gemma Arterton. The setting is sixth century Persia. A nefarious nobleman covets the Sands of Tim...


Raising Dion (2019)

2 Fans

Raising Dion follows the story of a woman named Nicole (Alisha Wainwright), who raises her son Dion (newcomer Ja'Siah Young) after the death of her husband, Mark (Michael B. Jordan). The normal dramas of raising a son as a single mom are a...


Show Dogs (2018)

6 Fans

Starring Will Arnett, Chris "Ludacris" Bridges, Natasha Lyonne, Jordin Sparks, Gabriel Iglesias, Shaquille O'Neal, Alan Cumming, and Stanley Tucci, SHOW DOGS is a family comedy about the unlikely pairing of a human detective (Arnett) an...


Suspiria (2018)

6 Fans

A darkness swirls at the center of a world-renowned dance company, one that will engulf the troupe's artistic director (Swinton), an ambitious young dancer (Johnson), and a grieving psychotherapist (Ebersdorf). Some will succumb to the nightmare....


UglyDolls (2019)

54 Fans

Unconventionality rules in UGLYDOLLS, STXfilms' new animated musical adventure starring the acting and singing voices of Kelly Clarkson, Nick Jonas, Janelle Monáe, Blake Shelton and Pitbull. The film is inspired by the unique and beloved g...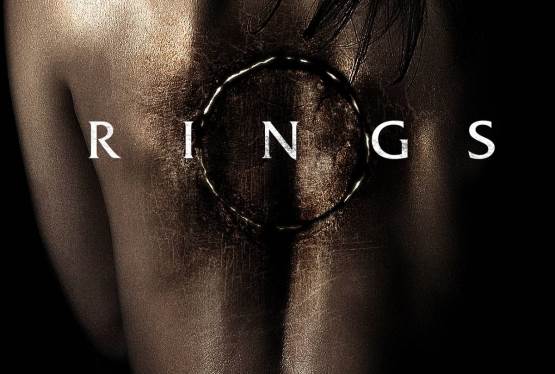 Rings
WAS: $14.99
NOW: $12.99