Ti West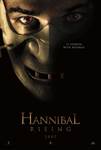 Hannibal Rising (2007)
Director Peter Webber takes on the myth of the menacing Hannibal Lecter (Gaspard Ulliel) in this terrifying prequel that attempts to trace the murderous roots of the cannibalistic killer. The film follows...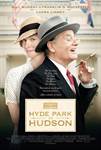 Hyde Park on Hudson (2012)
In June 1939, the reigning British king (Samuel West) and queen (Olivia Colman) visit President (Bill Murray) and Mrs. Franklin D. Roosevelt (Olivia Williams) at their New York home. War with Germany looms...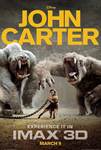 John Carter (2012)
From Academy Award®–winning filmmaker Andrew Stanton comes "John Carter"—a sweeping action-adventure set on the mysterious and exotic planet of Barsoom (Mars). "John Carter" is based on...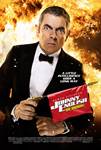 Johnny English Reborn (2011)
After a disastrous mission in Mozambique, British agent Johnny English (Rowan Atkinson) has retreated to a Tibetan monastery to try to forget his shame. But, when he receives an urgent call from MI7 to...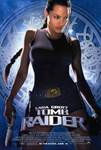 Lara Croft: Tomb Raider (2001)
Lara Croft (Angelina Jolie) was born into wealth and groomed at the most elite schools. She travels to dangerous and mysterious locales around the globe in search of rare, lost crypts and long-forgotten...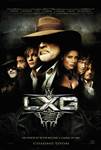 The League of Extraordinary Gentlemen (2003)
Set in Victorian England, the story centers around a team of extraordinary figures enlisted by a mysterious caller to stop a villain intent on turning the nations of the world against one another. The... MaXXXine (Coming Soon)
From #X and #Pearl writer/director Ti West and starring Mia Goth. MAXXXINE – Coming Soon.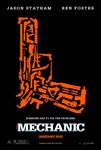 The Mechanic (2011)
Arthur Bishop (Jason Statham) is a 'mechanic' - an elite assassin with a strict code and unique talent for cleanly eliminating targets. It's a job that requires professional perfection and...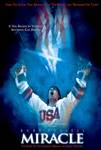 Miracle (2004)
Based on the exciting true story of one of the greatest moments in modern history, "Miracle" is the inspiring story of the team that transcended its sport and united a nation with a new feeling of hope....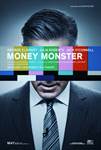 Money Monster (2016)
In the taut and tense thriller Money Monster, Lee Gates (George Clooney) is a bombastic TV personality whose popular financial network show has made him the money wiz of Wall Street. But after he hawks...