Toni Collette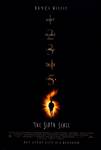 The Sixth Sense (1999)
Hollywood superstar Bruce Willis brings a powerful presence to an edge-of-your-seat thriller from writer-director M. Night Shyamalan hat critics are calling one of the greatest ghost stories ever filmed....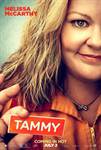 Tammy (2014)
Tammy (Melissa McCarthy) is having a bad day. She's totaled her clunker car, gotten fired from her thankless job at a greasy burger joint, and instead of finding comfort at home, finds her husband...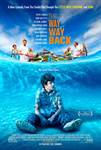 The Way, Way Back (2013)
THE WAY, WAY BACK is the funny and poignant coming of age story of 14-year-old Duncan's (Liam James) summer vacation with his mother, Pam (Toni Collette), her overbearing boyfriend, Trent (Steve...
xXx: The Return of Xander Cage (2017)
The third explosive chapter of the blockbuster franchise that redefined the spy thriller finds extreme athlete turned government operative Xander Cage (Vin Diesel) coming out of self-imposed exile and...