Eve

Immortals (2011)

2 Fans

Eons after the Gods won their mythic struggle against the Titans, a new evil threatens the land. Mad with power, King Hyperion (Mickey Rourke) has declared war against humanity. Amassing a bloodthirsty army of soldiers disfigured by his own hand, Hyp...


The Incredible Burt Wonderstone (2013)

340 Fans

Burt Wonderstone (Carell) and Anton Lovecraft (Buscemi) are a successful magic act in Las Vegas. Their partnership comes to an end when Anton is injured by Burt during their hotbox trick, and Anton moves to the Far East. When Burt is overshadowed by...


Indiana Jones 5 (2020)

497 Fans

No synopsis available....


Indiana Jones and The Kingdom of The Crystal Skull (2008)

4 Fans

Indiana Jones (Harrison Ford) races the Soviets -- led by agent Irina Spalko (Cate Blanchett) -- to a lost city called Akakor in the Peruvian forest, in pursuit of a mystical crystal skull. Along for the adventure are old flame Marion Ravenwood (Kare...


Indiana Jones and The Last Crusade (1989)

15 Fans

The third installment in the widely beloved Spielberg/Lucas Indiana Jones saga begins with an introduction to a younger Indy (played by the late River Phoenix), who, through a fast-paced prologue, gives the audience insight into the roots of his tast...


Indiana Jones and The Temple of Doom (1984)

8 Fans

Indiana Jones finds himself on a new adventure, trekking across Asia with a gold-digging woman and a young child to rescue a village's missing children and find a magic stone. But, along the way he must contend with an evil cult....


The Informant (2009)

Be the first to check-in

Based on the book "The Informant: A True Story" by Kurt Eichenwald. It was one of the FBI's biggest secrets: a senior executive with America's most politically powerful corporation, Archer Daniels Midland, had become a confidential...


Insidious: Chapter 3 (2015)

1456 Fans

A twisted new tale of terror begins for a teenage girl and her family, predating the haunting of the Lambert family in the earlier movies and revealing more mysteries of the otherworldly realm The Further....


Insurgent (2015)

2607 Fans

THE DIVERGENT SERIES: INSURGENT raises the stakes for Tris as she searches for allies and answers in the ruins of a futuristic Chicago. Tris (Woodley) and Four (James) are now fugitives on the run, hunted by Jeanine (Winslet), the leader of the power...


Into The Storm (2014)

417 Fans

In the span of a single day, the town of Silverton is ravaged by an unprecedented onslaught of tornadoes. The entire town is at the mercy of the erratic and deadly cyclones, even as storm trackers predict the worst is yet to come. Most people seek sh...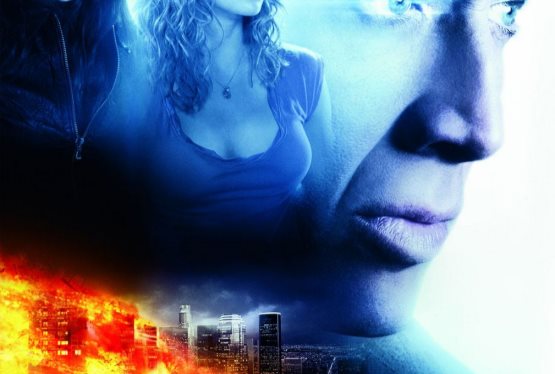 Next
WAS: $12.99
NOW: $3.99