Eve

The House of Yes (1997)
Thanksgiving certainly brings out the worst in families although the Pascal clan is dysfunction personified. Marty (Hamilton) brings home fiancee Lesley (Spelling) to meet his eccentric mom (Bujold) and siblings. Younger brother Anthony's (Prinze) a...


The Hunger Games (2012)
Every year in the ruins of what was once North America, the nation of Panem forces each of its twelve districts to send a teenage boy and girl to compete in the Hunger Games. Part twisted entertainment, part government intimidation tactic, the Hunger...


Igor (2008)
John Cusack leads an all-star voice cast featuring Jay Leno, Molly Shannon, John Cleese, Jeremy Piven, Steve Buscemi, and Jennifer Coolidge in this computer-animated comedy about a gifted scientist who happens to have been born with a most unfortunat...


Immortals (2011)
Eons after the Gods won their mythic struggle against the Titans, a new evil threatens the land. Mad with power, King Hyperion (Mickey Rourke) has declared war against humanity. Amassing a bloodthirsty army of soldiers disfigured by his own hand, Hyp...


The Incredible Burt Wonderstone (2013)
Burt Wonderstone (Carell) and Anton Lovecraft (Buscemi) are a successful magic act in Las Vegas. Their partnership comes to an end when Anton is injured by Burt during their hotbox trick, and Anton moves to the Far East. When Burt is overshadowed by...


Indiana Jones 5 (2021)
No synopsis available....


Indiana Jones and The Kingdom of The Crystal Skull (2008)
Indiana Jones (Harrison Ford) races the Soviets -- led by agent Irina Spalko (Cate Blanchett) -- to a lost city called Akakor in the Peruvian forest, in pursuit of a mystical crystal skull. Along for the adventure are old flame Marion Ravenwood (Kare...


Indiana Jones and The Last Crusade (1989)
The third installment in the widely beloved Spielberg/Lucas Indiana Jones saga begins with an introduction to a younger Indy (played by the late River Phoenix), who, through a fast-paced prologue, gives the audience insight into the roots of his tast...


Indiana Jones and The Temple of Doom (1984)
Indiana Jones finds himself on a new adventure, trekking across Asia with a gold-digging woman and a young child to rescue a village's missing children and find a magic stone. But, along the way he must contend with an evil cult....


The Informant (2009)
Based on the book "The Informant: A True Story" by Kurt Eichenwald. It was one of the FBI's biggest secrets: a senior executive with America's most politically powerful corporation, Archer Daniels Midland, had become a confidential...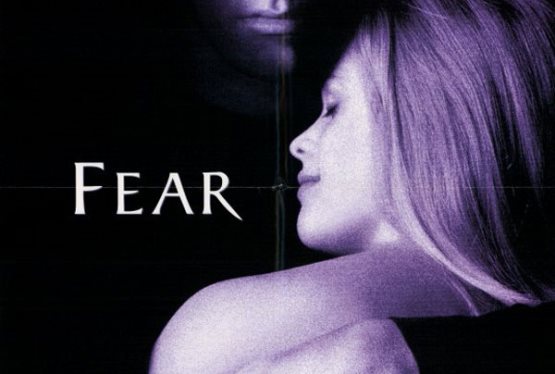 Fear
WAS: $14.99
NOW: $4.99