Chris

Kiss of The Dragon (2001)
Martial arts and cinema action superstar Jet Li plays Liu Jiuan, China's top government agent, who arrives in Paris from Shanghai to carry out a sensitive, top-secret mission. Liu becomes trapped in a vast and deadly conspiracy, accused of a murd...


Knight of Cups (2016)
Knight of Cups follows writer Rick (Christian Bale, The Fighter, American Hustle) on an odyssey through the playgrounds of Los Angeles and Las Vegas as he undertakes a search for love and self. Even as he moves through a desire-laden landscape of man...


Knives Out (2019)
Acclaimed writer and director Rian Johnson (Brick, Looper, Star Wars: The Last Jedi) pays tribute to mystery mastermind Agatha Christie in KNIVES OUT, a fun, modern-day murder mystery where everyone is a suspect. When renowned crime novelist Ha...


Kuffs (1992)
Christian Slater stars in this non-stop action-comedy! George Kuffs (Slater) is a restless young man who wants to make the big score. But when his beautiful girlfriend (Milla Jovovich) begins to get serious, George decides it's time to move on.Ap...


Labyrinth (1986)
Young Sarah (Jennifer Connelly) is left home alone by her parents and she has to babysit her little brother Toby. But the baby keeps crying and Sarah, while telling him a story to make him sleep, inadvertently conjures from a fantasy world the Goblin...


Lara Croft: Tomb Raider (2001)
Lara Croft (Angelina Jolie) was born into wealth and groomed at the most elite schools. She travels to dangerous and mysterious locales around the globe in search of rare, lost crypts and long-forgotten empires. She speaks numerous languages, is high...


Last Christmas (2019)
Emilia Clarke (HBO's Game of Thrones), Henry Golding (A Simple Favor, Crazy Rich Asians), Michelle Yeoh and Emma Thompson star for director Paul Feig (A Simple Favor, Spy, Bridesmaids) in Last Christmas, a romantic comedy inspired by a Geor...


The Last Dragon (1985)
Martial arts student, Leroy Green (Taimak), is on a quest to obtain the elusive all-powerful force known as "The Glow." Along the way, he must battle the evil, self-proclaimed Shogun of Harlem - a kung-fu warrior also known as Sho'nuff...


The Last Ship (2014)
When a global pandemic wipes out eighty percent of the planet's population, the crew of a lone naval destroyer must find a way to pull humanity from the brink of extinction....


The Last Unicorn (1982)
From Arthur Rankin, Jr. and Jules Bass (The Hobbit), comes a magical adventure with an all-star cast, including Jeff Bridges, Mia Farrow, Angela Lansbury, Christopher Lee, Alan Arkin, Tammy Grimes, René Auberjonois, Robert Klein, and unforgett...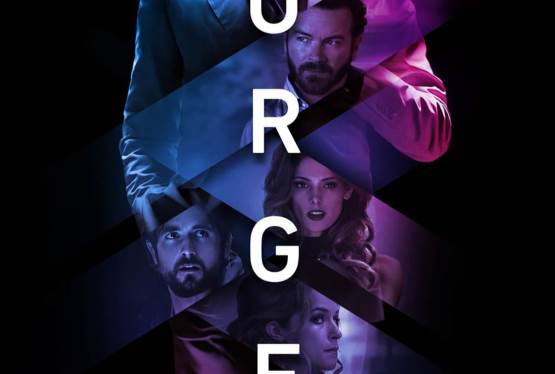 Urge
WAS: $14.99
NOW: $7.99