Chris

The Little Mermaid (1989)

208 Fans

Ariel, the fun-loving and mischievous mermaid, is enchanted with all things human. Disregarding her father's order to stay away from the world above the sea, she swims to the surface and, in a raging storm, rescues the prince of her dreams. Deter...


Live By Night (2017)

69 Fans

"Live by Night" is set in the roaring `20s when Prohibition hasn't stopped the flow of booze in an underground network of gangster-run speakeasies. The opportunity to gain power and money is there for any man with enough ambition an...


The Lord of The Rings: Fellowship of The Ring (2001)

18 Fans

The Lord of the Rings collectively tells the story of Frodo Baggins, a Hobbit who battles against the Dark Lord Sauron to save his world, Middle-earth, from the grip of evil. In the trilogy of films, The Fellowship of the Ring, The Two Towers and The...


The Lord of The Rings: Return of the King (2003)

4 Fans

Sauron's forces have laid siege to Minas Tirith, the capital of Gondor, in their efforts to eliminate the race of men. The once-great kingdom, watched over by a fading steward, has never been in more desperate need of its king. But can Aragorn (M...


The Losers (2010)

Be the first to check-in

An explosive tale of double cross and revenge, "The Losers" centers upon the members of an elite U.S. Special Forces unit sent into the Bolivian jungle on a search and destroy mission. The team--Clay, Jensen, Roque, Pooch and Cougar--find t...

Lovelace (2013)

217 Fans

In 1972—before the internet, before the porn explosion—Deep Throat was a phenomenon: the first scripted pornographic theatrical feature film, featuring a story, some jokes, and an unknown and unlikely star, Linda Lovelace. Escaping a stri...


Loving Vincent (2017)

Be the first to check-in

The life and controversial death of Vincent van Gogh told by his paintings and by the characters that inhabit them. The intrigue unfolds through interviews with the characters closest to Vincent and through dramatic reconstructions of the events lead...


Madagascar (2005)

3 Fans

When four pampered animals from New York s Central Park Zoo accidentally find themselves shipwrecked on the exotic island of Madagascar they discover it really IS a jungle out there! Ben Stiller Chris Rock David Schwimmer and Jada Pinkett Smith headl...


Madagascar 3: Europe's Most Wanted (2012)

342 Fans

Alex the Lion, Marty the Zebra, Gloria the Hippo, and Melman the Giraffe are still fighting to get home to their beloved Big Apple; King Julien, Maurice and the Penguins are along for the adventure. This time the road takes them through Europe where...


Madagascar: Escape 2 Africa (2008)

3 Fans

All the loveable characters are back -- Alex the lion, Marty the zebra, Melman the giraffe and Gloria the hippo, King Julien, Maurice and the penguins -- in "Madagascar: The Crate Escape." Left marooned on the distant shores of Madagascar,...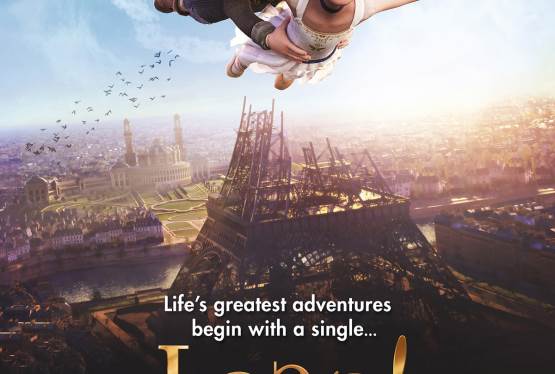 Leap!
WAS: $14.99
NOW: $12.99