Chris

Batman Begins (2005)
As a young boy, Bruce Wayne watched in horror as his millionaire parents were slain in front of him--a trauma that leads him to become obsessed with revenge. But the opportunity to avenge his parent's deaths is cruelly taken away from him by fate...


Batman Forever (1995)
Riddle me this, riddle me that, you'll adventure on the wings of bat! Brace for excitement as Val Kilmer (Batman), Tommy Lee Jones (Two-Face), Jim Carrey (the Riddler), Nicole Kidman (Dr. Chase Meridian) and Chris O'Donnell (Robin) star in th...


Batman Lego Movie (2017)
In the irreverent spirit of fun that made "The LEGO® Movie" a worldwide phenomenon, the self-described leading man of that ensemble - LEGO Batman - stars in his own big-screen adventure. But there are big changes brewing in Gotham, and...


Batman Returns (1992)
Gotham City faces two monstrous criminal menaces: the bizarre, sinister Penguin (Danny DeVito) and the slinky, mysterious Catwoman (Michelle Pfeiffer). Can Batman (Michael Keaton) battle two formidable foes at once? Especially when one wants to be ma...


Batman: Hush (2019)
When threads from Batman's past begin to unravel, the race is on for the Dark Knight to crack Hush's deadly game. Based on the tour de force graphic novel, Batman: Hush ranks as one of the greatest Batman stories ever told. A virtual who&...


Be Cool (2005)
Be Cool is the wildly hilarious tale about a gangster turned music mogul and what it takes to be number one with a bullet. When Chili Palmer (Travolta) decides to try his hand in the music industry, he romances thesultry widow (Thurman) of a recently...


Big Hero 6 (2014)
From Walt Disney Animation Studios comes "Big Hero 6," an action comedy adventure about brilliant robotics prodigy Hiro Hamada, who finds himself in the grips of a criminal plot that threatens to destroy the fast-paced, high-tech city of...


The Big Hit (1998)
The criminal anarchy is hilarious when a foursome of full-time hit men looking to score extra cash kidnap the boss's goddaughter. And when beleaguered wise guy Mel is set up to take the fall, underworld antics and domestic absurdities collide for a w...


The Big Short (2015)
When four outsiders saw what the big banks, media and government refused to, the global collapse of the economy, they had an idea: The Big Short. Their bold investment leads them into the dark underbelly of modern banking where they must question eve...


Birds of Prey (And The Fantabulous Emancipation of One Harley Quinn) (2020)
You ever hear the one about the cop, the songbird, the psycho and the mafia princess? "Birds of Prey (And the Fantabulous Emancipation of One Harley Quinn)" is a twisted tale told by Harley herself, as only Harley can tell it. When Gotham's most nefa...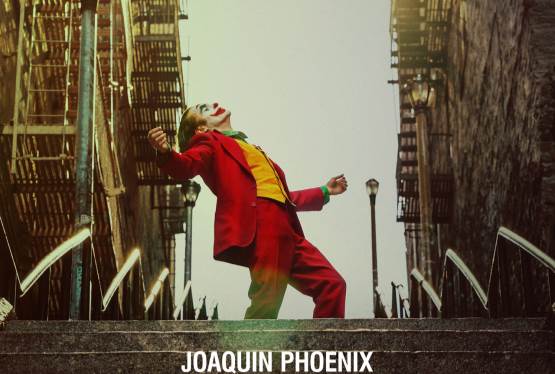 Joker
WAS: $19.99
NOW: $9.99