Action/Adventure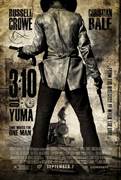 3:10 to Yuma (2007)
Outlaw Ben Wade (Russell Crowe) terrorizes 1800s Arizona, especially the Southern Railroad, until he is finally captured. Wade must be brought to trial, so Dan Evans (Christian Bale), the owner of a...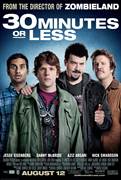 30 Minutes or Less (2011)
30 Minutes or Less centers on a junior high history teacher (Ansari) and a pizza-delivery man who are forced to rob a bank when one of them is strapped to a bomb vest. (McBride is one of the men...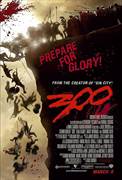 300 (2007)
Based on the epic graphic novel by Frank Miller, 300 is a ferocious retelling of the ancient Battle of Thermopylae in which King Leonidas (Gerard Butler) and 300 Spartans fought to the death against...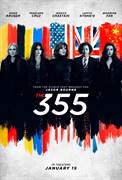 The 355 (2022)
A dream team of formidable female stars come together in a hard-driving original approach to the globe-trotting espionage genre in The 355. When a top-secret weapon falls into mercenary hands...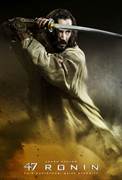 47 Ronin (2013)
Keanu Reeves makes an explosive return to action-adventure in 47 Ronin. After a treacherous warlord kills their master and banishes their kind, 47 leaderless samurai vow to seek vengeance and restore...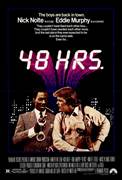 48 Hrs. (1982)
Nick Nolte and Eddie Murphy make one of the most unusual and entertaining teams ever in Walter Hill's roller-coaster thriller, 48 Hrs. Nolte is a rough-edged cop after two vicious cop-killers. He...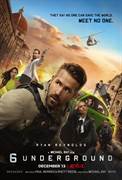 6 Underground (2019)
What's the best part of being dead? It isn't escaping your boss, your ex, or even erasing your criminal record. The best part about being dead...is the freedom. The freedom to fight the injustice and...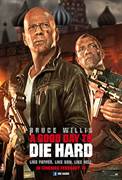 A Good Day to Die Hard (2013)
Bruce Willis returns in his most iconic role as John McClane - the "real" hero with the skills and attitude to always be the last man standing. This time the take-no-prisoners cop is really in the...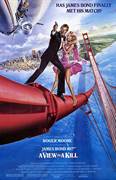 A View to a Kill (1985)
Secret agent 007 must stop a megalomaniacal technology mogul from destroying Silicon Valley in this last appearance by Roger Moore as James Bond. Computer baron Max Zorin (Christopher Walken) is...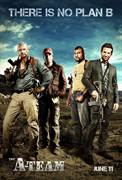 The A-Team (2010)
This updated feature-film take on the hit 1980s television show follows a group of Iraq War veterans on the run from U.S. military forces while they try to clear their names after being framed for a...