Thriller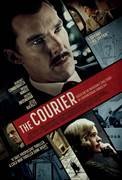 The Courier (2021)
THE COURIER is a true-life spy thriller, the story of an unassuming British businessman Greville Wynne (Benedict Cumberbatch) recruited into one of the greatest international conflicts in history. At...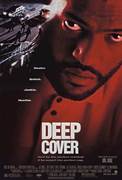 Deep Cover (1992)
Academy Award-nominee Laurence Fishburne stars as Russell Stevens, Jr., a maverick Cleveland cop with a turbulent past. Handpicked by the DEA to infiltrate an international cocaine cartel based in Los...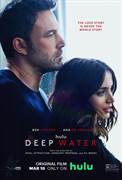 Deep Water (2022)
Based on the celebrated novel by famed mystery writer Patricia Highsmith (The Talented Mr. Ripley), "Deep Water" takes us inside the marriage of picture-perfect Vic (Ben Affleck) and Melinda (Ana de...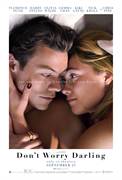 Don't Worry Darling (2022)
Alice (Pugh) and Jack (Styles) are lucky to be living in Victory, the experimental company town housing the men who work for the top-secret Victory Project and their families. Life is perfect, with...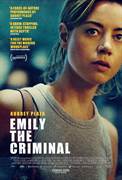 Emily The Criminal (2022)
Emily (Aubrey Plaza) is saddled with student debt and locked out of the job market due to a minor criminal record. Desperate for income, she takes a shady gig as a "dummy shopper," buying goods with...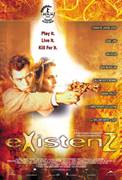 eXistenZ (1999)
During the first closed-door demonstration of an amazing new virtual reality game called eXistenZ, the system's brilliant designer, Allegra Geller (Leigh), is violently attacked by a crazed assassin...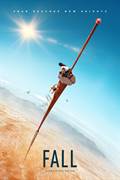 Fall (2022)
For best friends Becky (Grace Caroline Currey) and Hunter (Virginia Gardner), life is all about conquering fears and pushing limits. But after they climb 2,000 feet to the top of a remote, abandoned...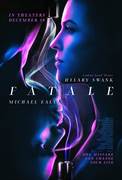 Fatale (2020)
After a wild one-night stand, Derrick (Michael Ealy), a successful sports agent, watches his perfect life slowly disappear when he discovers that the sexy and mysterious woman he risked everything...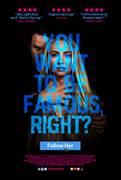 Follow Her (2023)
With arresting visuals and an engrossingly lurid mystery, FOLLOW HER is a nail-biting, seat-squirming, stylish suspense thriller from notable Florida filmmaker Sylvia Caminer that swept the recent...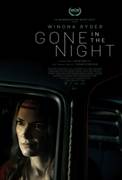 Gone In The Night (2022)
When Kath and her boyfriend arrive at a remote cabin in the redwoods, they find a mysterious young couple already there. But when her boyfriend disappears with the young woman, Kath becomes obsessed...