Comedy Films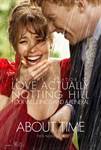 About Time (2013)
At the age of 21, Tim Lake (Domhnall Gleeson) discovers he can travel in time... The night after another unsatisfactory New Year party, Tim's father (Bill Nighy) tells his son that the men in his family...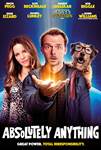 Absolutely Anything (2017)
In this hilarious sci-fi comedy, ordinary schoolteacher Neil Clarke (Simon Pegg) is granted extraordinary powers by a group of space aliens (voiced by the Monty Python team) as a test to determine the...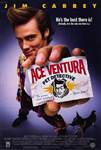 Ace Ventura: Pet Detective (1994)
He's the best there is, in fact, he's the only one there is! He's Ace Ventura Pet Detective. Jim Carrey (The Truman Show, The Mask, Liar Liar) is on the case to find the Miami Dolphins'...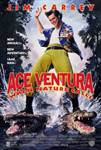 Ace Ventura: When Nature Calls (1995)
Africa's the place and Ace is on the case, setting out to rescue an animal he loathes: a bat! Jim Carrey (Batman Forever) returns as Ace, the alligator-wrasslin', elephant-calling, monkey-shining,...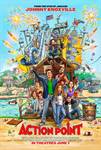 Action Point (2018)
Everyone's favorite daredevil Johnny Knoxville is back to his hilariously painful antics in the upcoming comedy ACTION POINT. Knoxville stars as D.C., the crackpot owner of a low-rent, out-of-control amusement...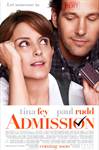 Admission (2013)
Tina Fey (Date Night, 30 Rock) and Paul Rudd (I Love You Man, Knocked Up) star in Admission, the new film directed by Academy Award nominee Paul Weitz (About a Boy), about the surprising detours we encounter...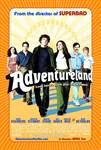 Adventureland (2009)
It's the summer of 1987, and James Brennan (Jesse Eisenberg), an uptight recent college grad, can't wait to embark on his dream tour of Europe. But when his parents (Wendie Malick and Jack Gilpin) announce...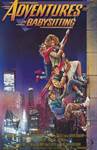 Adventures in Babysitting (1987)
When plans with her boyfriend fall through, high school senior Chris Parker (Elisabeth Shue) ends up babysitting the Anderson kids, Brad (Keith Coogan) and Sara (Maia Brewton) . What should be a quiet...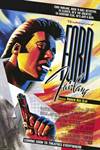 The Adventures of Ford Fairlane (1990)
Controversial and often offensive stand-up comedian Andrew Dice Clay made his debut as a feature film star in this crude comedy. Fairlane is a "rock and roll detective" who works in the music...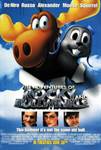 The Adventures of Rocky and Bullwinkle (2000)
Everyone's favorite moose and squirrel, Rocky and Bullwinkle, are back in an all-new live-action adventure! Those ruthless spies, Boris (Jason Alexander) and Natasha (Rene Russo), have wrangled their...