Drama/Suspense Films

The Game (1997)

2 Fans

There are no rules in The Game. And that will make life very difficult for Nicholas Van Orton (Michael Douglas), a successful businessman who is always in control. Van Orton lives a well-ordered life-until an unexpected birthday gift from his brot...


Gangster Squad (2013)

512 Fans

Los Angeles, 1949. Ruthless, Brooklyn-born mob king Mickey Cohen (Sean Penn) runs the show in this town, reaping the ill-gotten gains from the drugs, the guns, the prostitutes and—if he has his way—every wire bet placed west of Chicago. A...


Get On Up (2014)

205 Fans

In his follow-up to the four-time Academy Award®-nominated blockbuster The Help, Tate Taylor directs 42's Chadwick Boseman as James Brown in Get on Up. Based on the incredible life story of the Godfather of Soul, the film will give a fearless...


Ghost (1990)

Be the first to check-in

An interesting hybrid of popular film genres, Ghost showcases the talents of its entire cast. While out on the town one evening, New York couple Sam (Patrick Swayze) and Molly (Demi Moore) are confronted by a mugger. After submitting to his demands,...


The Ghost Writer (2010)

1 Fan

When a successful British ghostwriter, The Ghost, agrees to complete the memoirs of former British Prime Minister Adam Lang, his agent assures him it's the opportunity of a lifetime. But the project seems doomed from the start—not least...


The Gift (2015)

179 Fans

Can you really go through life having never wronged anyone? Simon (Jason Bateman) and Robyn (Rebecca Hall) are a young married couple whose life is going just as planned until a chance encounter with an acquaintance from Simon's high school sen...


Gifted (2017)

38 Fans

Frank Adler (Chris Evans) is a single man raising a child prodigy - his spirited young niece Mary (Mckenna Grace) - in a coastal town in Florida. Frank's plans for a normal school life for Mary are foiled when the seven-year-old's mathem...


Girl In Progress (2012)

Be the first to check-in

Grace (Eva Mendes) is a single mom. She is too busy juggling work, bills, and the very married Dr. Harford (Matthew Modine), to give her daughter, Ansiedad (Cierra Ramirez) the attention she desperately needs. When Ansiedad's English teacher, Ms....


The Girl in the Spider's Web (2018)

50 Fans

Lisbeth Salander, the cult figure and title character of the acclaimed Millennium book series created by Stieg Larsson, will return to the screen in The Girl in the Spider's Web, a first-time adaptation of the recent global bestseller. Golden G...


The Girl On The Train (2016)

236 Fans

In the thriller, Rachel (Blunt), who is devastated by her recent divorce, spends her daily commute fantasizing about the seemingly perfect couple who live in a house that her train passes every day, until one morning she sees something shocking happe...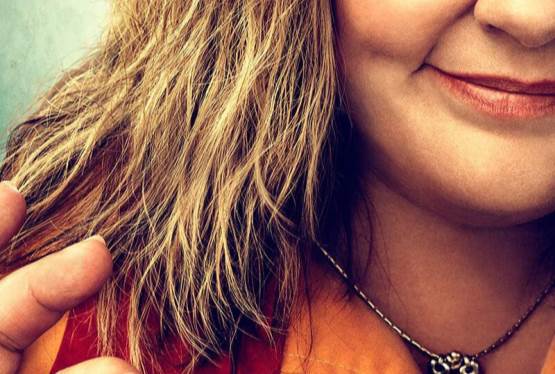 Tammy
WAS: $14.99
NOW: $12.99