Television

The Purge TV Series (2018)
Based on the hit movie franchise from Blumhouse Productions, The Purge revolves around a 12-hour period when all crime, including murder, is legal. Set in an altered America ruled by a totalitarian political party, the series follows several seemingl...


Pushing Daisies (2007)
Every not-so-often, along comes a show that's different. Wonderfully different. It's the story of Ned, a lonely pie maker whose touch can reanimate the dead. Cool, but there's a hitch. If Ned touches the person again, the miracle is re...


Raising Dion (2019)
Raising Dion follows the story of a woman named Nicole (Alisha Wainwright), who raises her son Dion (newcomer Ja'Siah Young) after the death of her husband, Mark (Michael B. Jordan). The normal dramas of raising a son as a single...


Ray Donovan (2013)
Set in the sprawling mecca of the rich and famous, RAY DONOVAN does the dirty work for LA's top power players. The one-hour drama series stars Liev Schreiber as the go-to guy who makes the problems of the city's elite disappear....


Reign (2013)
Hidden between the lines of the history books is the story of Mary Stuart, the young woman the world would come to know as Mary, Queen of Scots. The teenage Mary is already a headstrong monarch - beautiful, passionate and poised at the very beginn...


Revenge (2011)
Wealth, beauty and status define the people in this town, but one woman is willing to destroy everyone for the sake of revenge.Emily Thorne (Emily Van Camp) is new to the Hamptons. She's met some of her wealthy neighbors, has made...


Reverie (Coming Soon)
This grounded new thriller follows Mara Kint (Sarah Shahi), a former hostage negotiator and expert on human behavior, who became a college professor after facing an unimaginable personal tragedy. But when she's brought in to save ordinary people...


Revolution (2012)
What would you do without it all? In Revolution, an epic adventure thriller from Supernatural's Eric Kripke, J.J. Abrams' Bad Robot Productions and Iron Man's Jon Favreau, a family struggles to reunite in a post-apocalyptic landscap...


Riverdale (2017)
Based on the characters from Archie Comics, Riverdale gives a subversive take on small-town life. Things aren't always what you expect in Riverdale. As a new school year begins, the town is reeling from the tragic death of high school golden boy J...


Roots (1977)
His name was Kunta Kinte. Kidnapped from Africa and enslaved in America in 1767, he refused to accept his slave name of Toby. Heirs kept his heroic defiance alive, whispering the name of Kunta Kinte from one generation to the next until it reached a...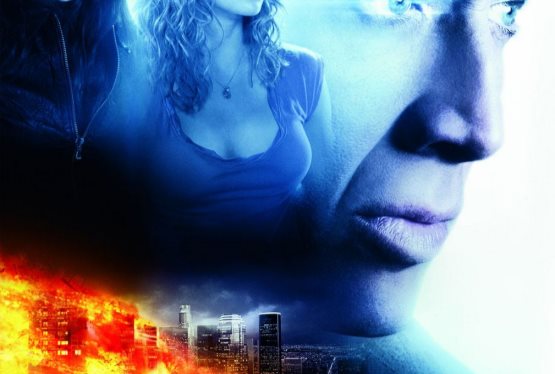 Next
WAS: $12.99
NOW: $4.99