Lucifer (2016)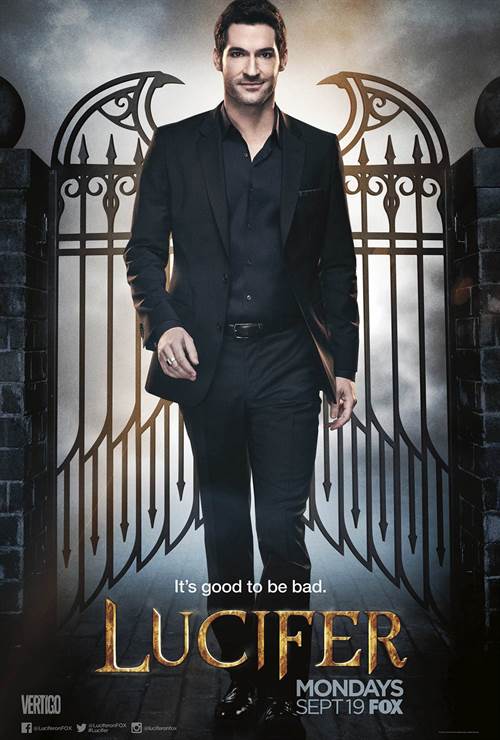 Share this:
| | |
| --- | --- |
| Created By: | |
| Cast: | |
| Air Date: | Monday, January 25, 2016 |
| Studio: | Netflix |
| Genre: | Television |
| Rating: | This program contains some material that many parents would find unsuitable for children under 14 years of age. |
Synopsis
Bored and unhappy as the Lord of Hell, Lucifer has resigned his throne and retired to the City of Angels, where he is indulging in a few of his favorite things — wine, women, song. When a beautiful pop star is brutally murdered before his eyes, he feels something awaken deep within him – for the first time in roughly 10 billion years. Is he actually capable of feelings for a human being? The very thought disturbs him — as well as his best friend and confidante, Mazikeen (aka Maze), a fierce demon in the form of a beautiful young woman. The murder attracts the attention of LAPD homicide detective Chloe Dancer, who finds herself both repulsed and fascinated by Lucifer. As they work together to solve the murder, Lucifer is struck by Chloe's inherent goodness. Used to dealing with the absolute worst of humanity, he begins to wonder if there's hope yet. Maybe everyone's got a chance for redemption. Even the Devil.

Purchase DVD/Blu-ray/4K UHD physical copy of Lucifer today at Amazon.com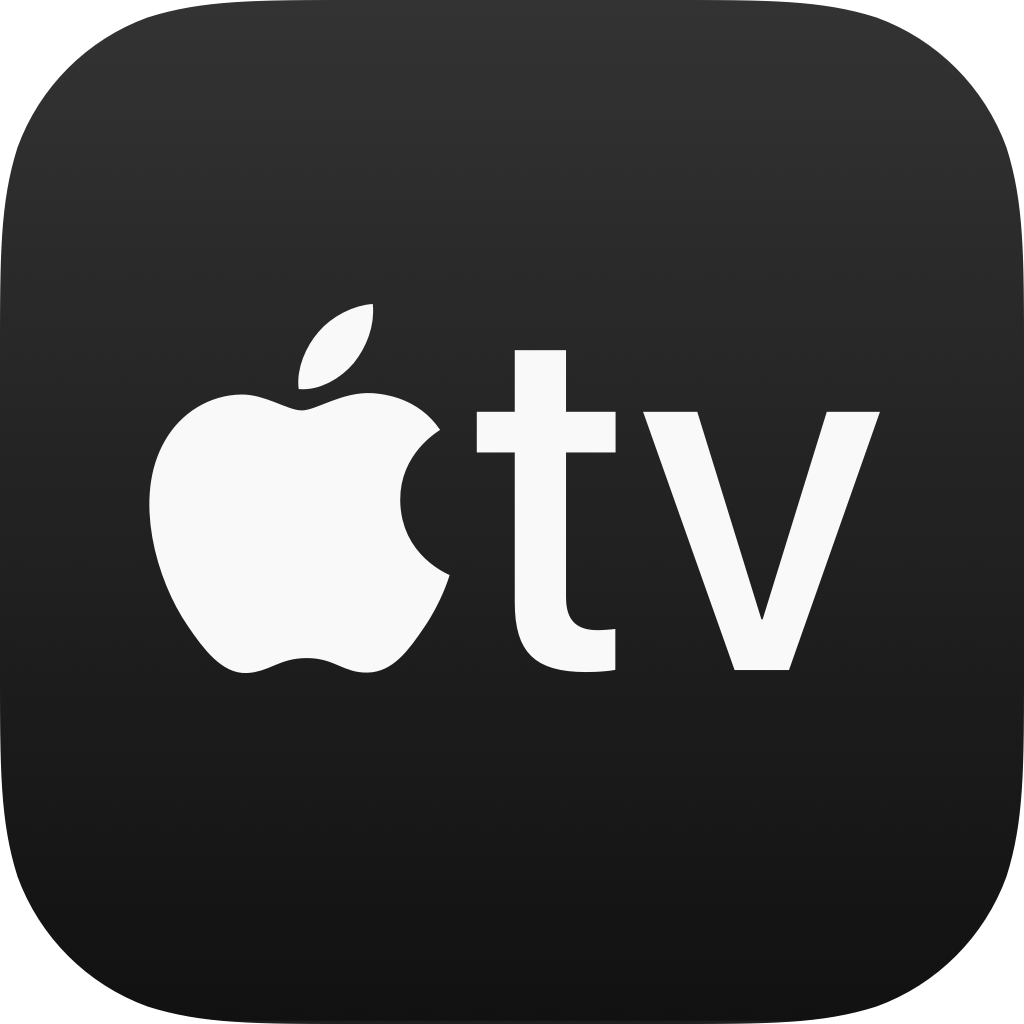 Download Lucifer in Digital HD/4K from the iTunes store.
Lucifer images are © Netflix. All Rights Reserved.
Netflix Renews Lucifer for Sixth and Final Season
6/23/2020 1:11 PM EST
Netflix has announced that it has renewed "Lucifer" for a sixth and final season. The announcement was made this morning via the official "Lucifer" Twitter.Series title star Tom Ellis just recently closed a deal to return to the series, as well as the other cast members and executive producers Ildy Modrovich and Joe Henderson.The show follows the new life of Lucifer after resigning from the throne...
More>>
Dennis Haysbert Cast as God for Lucifer's Fifth and Final Season
1/7/2020 2:24 PM EST
Dennis Haysbert has been cast as the role of God in the upcoming final season of "Lucifer". The announcement was made today by Warner Bros."Lucifer" co-showrunner Joe Henderson told Entertainment Weekly, "We did like the big crazy list of [possible actors for the part], and he was my top choice. We were lucky. It was our first and only offer."At the end of the fourth season, we saw Lucifer returni...
More>>
Netflix Renews Lucifer for a Fifth and Final Season
6/6/2019 11:21 PM EST
Netflix has announced that "Lucifer" has been renewed for a fifth and final season. The series dropped its fourth season via the streaming giant last month."Lucifer", which originally ran on Fox for three seasons, is based off a comic of the same name and follows the story of Lucifer after he decides to live on Earth. Tom Ellis, who plays the titular role, took to Twitter to comment on the news, s...
More>>
Netflix Picks Up Lucifer for Season 4
6/16/2018 10:34 PM EST
"Lucifer", the Fox series that was canceled by Fox last month, has found a new home. Netflix has decided to pick up the series for its fourth season.Fans of the show have been trying to save it ever since the announcement was made by taking to social media with the hashtag #SaveLucifer. Joe Henderson, the series co-showrunner, tweeted to fans when the Netflix announcement was made, saying, "Thank ...
More>>
Fox Cancels Lucifer After Three Seasons
5/11/2018 4:55 PM EST
Fox has decided to cancel its series "Lucifer" after three seasons.The series, produced by Warners Bros. in association with Jerry Bruckheimer Television, followed the story of the earthbound dark prince as he helped an LAPD detective solve crimes. It starred Tom Ellis, Lauren German, Rachael Harris, DB Woodside, Lesley-Ann Brandt, Aimee Garcia, Tricia Helfer, Scarlett Estevez and Kevin Alejandro....
More>>
Fox Renews Lucifer for Third Season
2/13/2017 3:52 PM EST
Fox has announced that they have renewed their hit drama series Lucifer for a third season.Fox Broadcast Co.'s entertainment president, David Madden, said, "Lucifer is one of those rare shows that starts strong out of the gate, and just keeps getting better and better. Tom, Lauren and the entire cast have really made these characters three-dimensional, and the production team - Jerry, Len, Jonatha...
More>>
Lucifer: The Complete Third Season DVD Review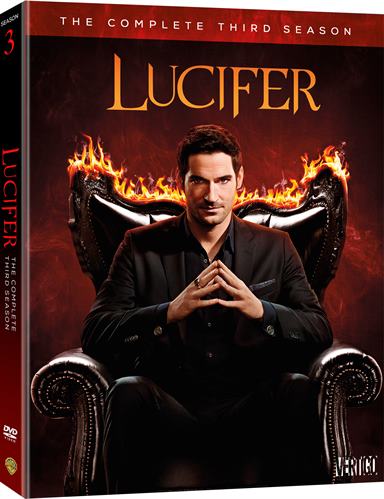 Season three of
Lucifer
ended with a lot of drama, both on and off camera. Unless you have been living under a rock you know that Fox canceled the show after season three and a campaign quickly followed to find another network to pick up the mantle and keep
Lucifer
going. Well, it seems the third time- or in this case season- was a charm for the show because Season four was greenlit by Netflix and will be coming to the network for 10 episodes in 2019. Will this resurrection be the saving grace for the show or one last swan song before it permanently says goodbye? Only time will tell but just in case it is the latter, fans should head to the stores and pick up Season Three on DVD today.
As season three began we were treated to more of the same we have seen in the past from the show. Lucifer Morningstar (Tom Ellis; Miranda) and Detective Chloe Decker (Laura German; Chicago Fire) once again banter back and forth as they try to solve crime after crime. In the first episode, Lucifer has his own mystery to solve as he wakes up half-naked in the desert with his wings returned and his devil face gone. Wondering what trick his father his playing on him now, he spends the rest of the season trying to resolve what he sees as a problem.
Meanwhile, Charlotte (Tricia Helfer: Battlestar Galactica) has returned from her time in hell and ready to make amends for all her past sins, Dan (Kevin Alejandro; True Blood) is trying to make sense of what happened at the end of season two, Amenadiel (D.B. Woodside; 24) is stuck on earth without his wings wondering what his test is and Marcus Pierce/Cain (Tom Welling; Smallville) joined the show to add a new storyline . Of course, Mazikeen (Lesley- Ann Brandt; Painkillers) and Linda (Rachael Harris; Suits) are still around as well.
Lucifer has always had good and bad points to the show and season three is no exception. The characters are so rich and developed that there is a wealth of plot and dialogue in each. Lucifer Morningstar has a sharp tongue and wit and he is surrounded but those who have their own stories. Mazikeen offers some banter to bother Lucifer and Linda and ends up as an ally to Pierce. Linda is the voice of reason for all these outrageous characters and her moments with Amenadiel are sweet and tender. Charlotte give a different perspective and her storyline in season three would make anyone think about their less than honorable actions. Of course, Elle Lopez (Aimee Garcia; Dexter) is quirky and fun and rounds out this cast nicely.
The worst part about this show, and what will ultimately be its downfall, is the lack of chemistry between the two main characters. Ellis is dynamic and sexy as the devil and his British accent only adds to that. German, however, is bland and boring and they are not suited at all. Unfortunately, without the sexual tension between these two, I can't imagine the show holding the viewer's interests for much longer and I wouldn't surprised if season four isn't its last.
The DVD however, has a great deal to offer fans of the show. Besides a jam-packed twenty-six episode season, including two bonus episodes, there are deleted scenes and a gag reel to enjoy. There are also three featurettes - Lucifer Returns! Bringing the hit show to L.A., Lucifer: 2017 Comic-Con Panel and Off Script with Tom and Tom, Parts 1-3. The Latter is the most enjoyable and gives the viewer some insight into the men who play these immortals.
It will be interesting to see how the show might change with its new home at Netflix and fewer episodes. While only time will tell as to how it will fare in the future, Fans can delight in rewatching the latest season now on DVD.
Grade: B
Read More Lucifer Reviews
For more reviews please visit our film/television review section.
Reeling from the aftermath of Chloe seeing his devil face, Lucifer faces a new challenge: Eve, the o...

Tom Ellis, the star of Fox's hit television series, Lucifer talks to FlickDirect about if he use...
SPONSORED LINKS