Adam Sandler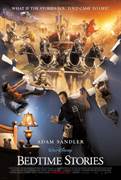 Bedtime Stories (2008)
Hotel handyman Skeeter Bronson (Adam Sandler) gets an unexpected surprise when he discovers that the tall tales he's been telling his niece and nephew are somehow coming true. Hoping to take advantage...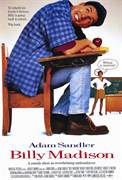 Billy Madison (1995)
Adam Sandler stars as Billy Madison in the outrageous comedy where the subject is always fun. 27-year-old Billy Madison must repeat all 12 grades of school - in just 24 weeks - to earn his father's...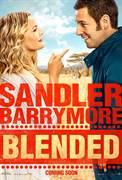 Blended (2014)
After a disastrous blind date, single parents Lauren (Barrymore) and Jim (Sandler) agree on only one thing: they never want to see each other again. But when they each sign up separately for a fabulous...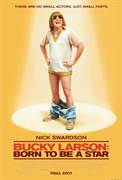 Bucky Larson: Born to Be a Star (2011)
The story centers on a small-town nerd who stumbles upon a family secret: His quiet and demure parents were famous porn stars in the 1970s. This motivates him to leave Northern Iowa for Hollywood, hoping...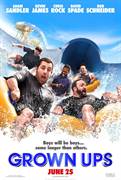 Grown Ups (2010)
Comedy superstars Adam Sandler, Chris Rock, Rob Schneider, David Spade and Kevin James team up for a story of five high school pals reuniting after 30 years. Gathering at a July 4th celebration, the friends...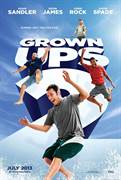 Grown Ups 2 (2013)
The all-star comedy cast from Grown Ups returns (with some exciting new additions) for more summertime laughs. Lenny (Adam Sandler) has relocated his family back to the small town where he and his friends...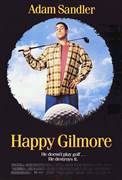 Happy Gilmore (1996)
Adam Sandler stars as Happy Gilmore in the over-the-top comedy that scores a hole in one for hilarity. After his dream of stardom on the hockey ice melts, Happy Gilmore discovers he has a gift that could...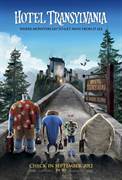 Hotel Transylvania (2012)
Welcome to the Hotel Transylvania, Dracula's (Adam Sandler) lavish five-stake resort, where monsters and their families can live it up, free to be the monsters they are without humans to bother them. On...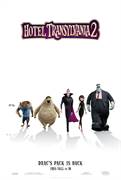 Hotel Transylvania 2 (2015)
Genndy Tartakovsky's Hotel Transylvania 2 from Sony Pictures Animation, Drac's pack is back for an all-new monster comedy adventure! Everything seems to be changing for the better at Hotel Transylvania......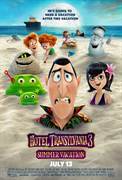 Hotel Transylvania 3: Summer Vacation (2018)
In Sony Pictures Animation's Hotel Transylvania 3: Summer Vacation, join our favorite monster family as they embark on a vacation on a luxury monster cruise ship so Drac can take a summer vacation from...