Adriana Barraza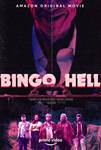 Bingo Hell (2021)
When a sinister figure threatens the residents of a low-income community, a feisty senior citizen tries to stop him in Bingo Hell, a wickedly original horror movie with a fiendishly funny twist....
Cake (2015)
CAKE takes us into the darkly funny world of Claire Bennett (Jennifer Aniston) who initiates a dubious relationship with a widower (Sam Worthington) while confronting fantastical hallucinations of his...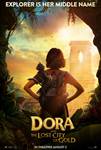 Dora And The Lost City of Gold (2019)
Having spent most of her life exploring the jungle with her parents, nothing could prepare Dora (Isabela Moner) for her most dangerous adventure ever – High School. Always the explorer, Dora quickly finds...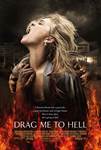 Drag Me To Hell (2009)
"Drag Me to Hell" tells the story of Christine Brown (Alison Lohman), an ambitious L.A. loan officer with a charming boyfriend, Professor Clay Dalton (Justin Long). Life is good until the mysterious Mrs....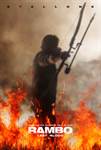 Rambo: Last Blood (2019)
Almost four decades after he drew first blood, Sylvester Stallone is back as one of the greatest action heroes of all time, John Rambo. Now, Rambo must confront his past and unearth his ruthless combat...