Alexa Davalos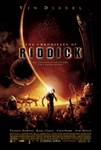 Chronicles of Riddick (2004)
It is a dark time in the universe.Planet after planet is falling to an unholy army of Necromongers -- conquering warriors who offer ravaged worlds a simple choice -- convert or die. Those who refuse their...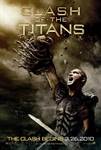 Clash of The Titans (2010)
In "Clash of the Titans," the ultimate struggle for power pits men against kings and kings against gods. But the war between the gods themselves could destroy the world. Born of a god but raised as a man,...
Defiance (2009)
The year is 1941 and the Jews of Eastern Europe are being massacred by the thousands. Managing to escape certain death, three brothers take refuge in the dense surrounding woods they have known since childhood....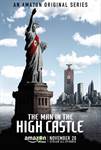 The Man in the High Castle (2015)
Based on Philip K. Dick's award-winning novel, and executive produced by Ridley Scott (Blade Runner), and Frank Spotnitz (The X-Files), The Man in the High Castle explores what it would be like if...