Amy Heckerling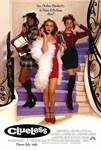 Clueless (1995)
It's not easy being the most popular and glamorous girl at Beverly Hills High. Especially when you're the envy of scheming Betties (female babes), persistent Barneys (unattractive guys), and teachers who...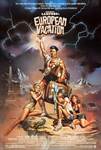 National Lampoon's European Vacation (1985)
Director Amy Heckerling ("Clueless," "Look Who's Talking") brings America's favorite family back again in the sequel to one of the most successful comedies of all time. This box-office smash takes you...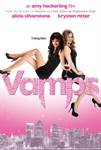 Vamps (2012)
Goody (Silverstone) and Stacy (Krysten Ritter) are addicted to the night life, clubbing, hooking up and alwayslooking for the next thrill, all the while keeping a big a secret-they happen to be modern-day...