Clueless (1995)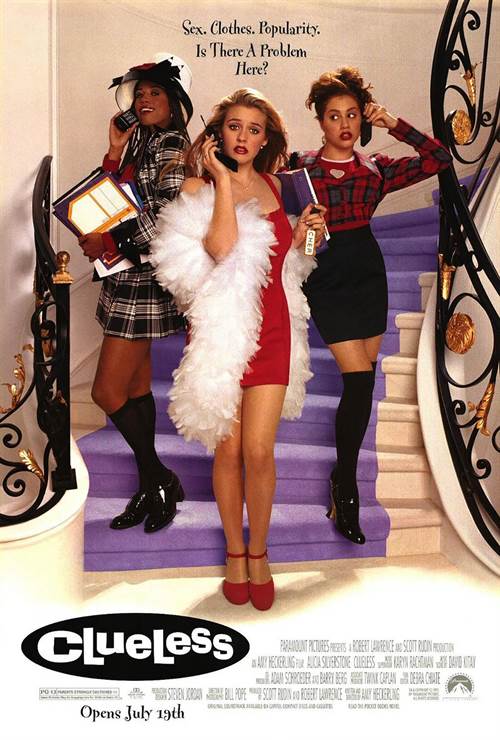 | | |
| --- | --- |
| Director: | |
| Writers: | |
| Cast: | |
| Released: | Friday, July 21, 1995 |
| Length: | 97 minutes |
| Studio: | Paramount Pictures |
| Genre: | Comedy |
| Rating: | Some material may be inappropriate for children under 13. |
Clueless Synopsis
It's not easy being the most popular and glamorous girl at Beverly Hills High. Especially when you're the envy of scheming Betties (female babes), persistent Barneys (unattractive guys), and teachers who go postal (freak out) when you turn your homework in late! Yet somehow 15-year-old Cher (Alicia Silverstone) keeps it all together, even finding time for extracurricular projects like finding a love match for her debate class teacher (Wallace Shawn), and giving a dowdy friend (Brittany Murphy) a fashion makeover. But Cher's tidy world starts to unravel with the sudden appearance of two total Baldwins (hunks): a sexy and stylish new classmate (Justin Walker), and Cher's square but cute "ex-stepbrother" (Paul Rudd). Now Cher is about to learn that when it comes to love, she's ...well, Clueless.

Purchase DVD/Blu-ray/4K UHD physical copy of Clueless today at Amazon.com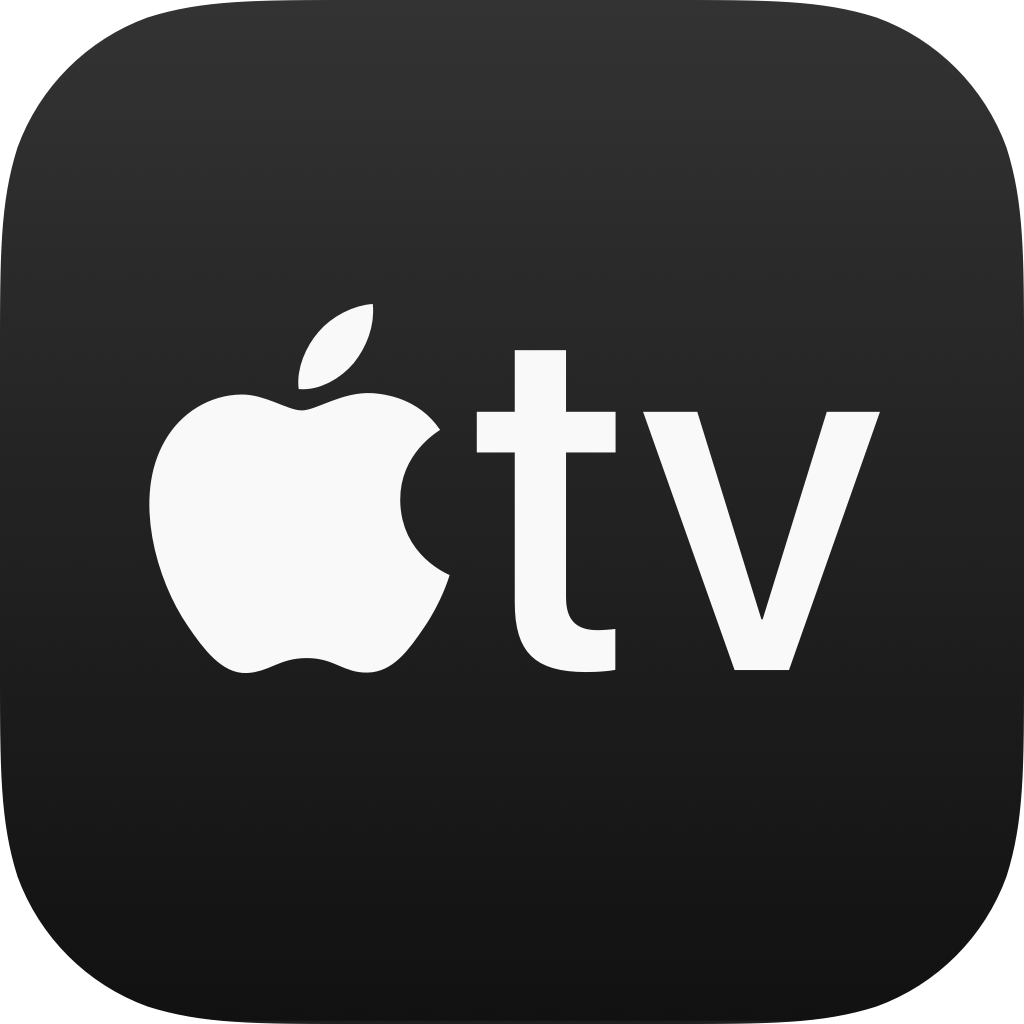 Stream Clueless in Digital HD/4K from the AppleTV store.
Clueless images are © Paramount Pictures. All Rights Reserved.
Clueless Blu-ray Review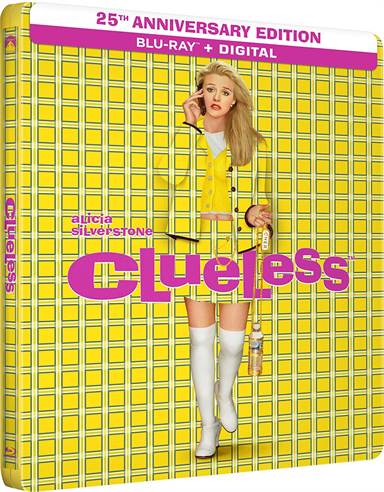 I'm sure when Jane Austen wrote Emma over 200 years ago, she never imagined the main character would utter the words, "As if" in order to show her disdain for an idea or a person. However, when a modern-day version of the story was released in theaters back in 1995, that is exactly what the main character, Cher (Alicia Silverstone; Batman & Robin) utters as she pushes some creepy guy away from her. The quirky characters and updated language made Clueless a hit and, in honor of the 25th anniversary of the film's release, Paramount Pictures is offering fans a new Blu-ray SteelBook.
Cher is your typical, popular, rich, high school student living with her dad, Mel (Dan Hedaya; The Usual Suspects), in Beverly Hills, California. Her days consist of friends, fashion and shopping so when she meets a new, "tragically unhip" student named Tai (Brittany Murphy; Just Married), Cher and her best friend, Dionne (Stacey Dash; Renaissance Man) decide to give Tai a makeover. With her new sense of style, Tai becomes more confident and Cher, after setting up two of the teachers at her school, decides to steer Tai towards one of the wealthy, popular guys, Elton (Jeremy Sisto; Waitress) and away from one of the slacker, druggie students named Travis (Breckin Meyer; Road Trip).
As Tai becomes more popular it puts a strain on her relationship with Cher and the two end up fighting, especially after Tai finds out Elton wasn't interested in her but set his sights on Cher instead. Tai then decides to show interest in Cher's older ex-stepbrother, Josh (Paul Rudd; Ant-Man), which seems to bother Cher more than she thought. It's only after Cher realizes that she is in love with Josh that she tries to garner his attention by trying to be less selfish. Luckily, it turns out Josh is attracted to her as well, and Tai and Cher make up when Tai starts dating Travis.
There are a number of reasons Clueless has become a "cult classic" and still has a large following, one of which is the terrific cast. Many of them really jumpstarted their careers thanks to this film including Silverstone, Rudd, and Murphy. Silverstone is brilliant as writer/director Amy Heckering's (Fast Times at Ridgemont High) vision of Emma and Murphy shines as Cher's "pet project". The rest of the cast is equally as solid and supports Silverstone's character extremely well.
Another reason is the well thought out story by Heckering. While not groundbreaking, her words spoke to a generation with their own, offbeat "lingo" and told an updated story of a classic piece of literature. Heckering also does a great job director these young stars, making the film feel relatable to a generation of teenagers.
The Blu-ray is the same as the one released in 2012 with the exception of the new, plaid SteelBook case. The 1080p resolution and 1.78:1 aspect ratio does much in the way of the strong video quality. Details are easily discernable to the naked eye and colors pop off the screen. The DTS-HD Master Audio 5.1 is equally good and highlights the eclectic soundtrack well. The previously released extras include: Clue or False Trivia Game, The Class of '95, Creative Writing, Fashion 101, Language Arts, Suck 'N Blow: A Tutorial, Driver's Ed, We're History, and Trailers.
Clueless brings a classic novel to younger audiences and the fact that the film still holds up after twenty-five years is a testament to how well made it was and how good the cast was. This is one film that will endure and the SteelBook offers a beautiful plaid pattern mimicking one of Cher's stylish outfits. It's a must-buy for any fan of the film and would make a great gift if you know of anyone who loves the movie to this day.
Grade: B+
For more reviews please visit our film/television review section.
SPONSORED LINKS