Search Results For Anna Faris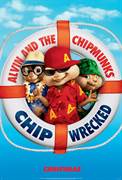 Alvin and the Chipmunks: Chipwrecked (2011)
The vacationing Chipmunks and Chipettes are turning a luxury cruise liner into their personal playground, until they become 'chipwrecked' on a remote island. As the 'Munks and Chipettes try various...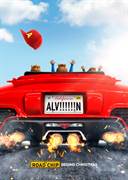 Alvin and the Chipmunks: The Road Chip (2015)
Through a series of misunderstandings, Alvin, Simon and Theodore come to believe that Dave is going to propose to his new girlfriend in Miami…and dump them. They have three days to get to him...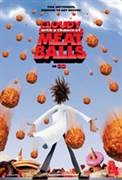 Cloudy with a Chance of Meatballs (2009)
The timeless tale has been adapted from Ron and Judi Barrett's book, which illustrates a world where giant pancakes and pasta fall from the sky as a scientist tries to solve world hunger. However...
Cloudy with a Chance of Meatballs 2 (2013)
Cloudy with a Chance of Meatballs 2 picks up where Sony Pictures Animation's hit comedy left off. Inventor Flint Lockwood's genius is finally being recognized as he's invited by his idol Chester V to...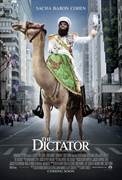 The Dictator (2012)
The film tells the heroic story of a dictator who risked his life to ensure that democracy would never come to the country he so lovingly oppressed. It is inspired by the best selling novel Zabibah...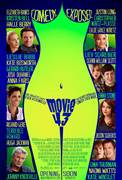 Movie 43 (2013)
Take a hilarious director, add a brilliant cast, mix in some twisted jokes, remove all boundaries, and then stand back...way back. In Movie 43, comedy is served steaming hot (literally) by director...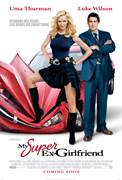 My Super Ex-Girlfriend (2006)
When Matt Saunders meets Jenny Johnson, he thinks he's found the perfect girl. However, he decides to break things off with her when she becomes too needy, controlling, and jealous. Jenny doesn't take...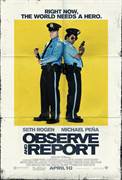 Observe and Report (2009)
As head of security at the Forest Ridge Mall, Ronnie Barnhardt (Seth Rogen) takes his job very seriously, enforcing mall rules with an iron fist. When a flasher strikes Forest Ridge, Ronnie sees a...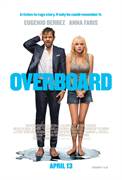 Overboard (2018)
A spoiled playboy from one of Mexico's wealthiest families falls overboard off his yacht. He's then convinced by a single, working-class mom that he's her husband. Gender-swapped remake of...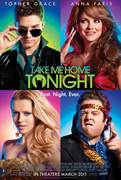 Take Me Home Tonight (2011)
As the summer of 1988 winds down, three friends on the verge of adulthood attend an out-of-control party in celebration of their last night of unbridled youth. Starring Topher Grace, Anna Faris, Dan...