Antje Traue
Man of Steel (2013)
With the imminent destruction of Krypton, their home planet, Jor-El (Russell Crowe) and his wife seek to preserve their race by sending their infant son to Earth. The child's spacecraft lands at the farm...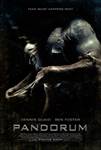 Pandorum (2009)
In "Pandorum," Dennis Quaid ("Vantage Point," "The Express") and Ben Foster ("3:10 to Yuma," "Alpha Dog") join Cam Gigandet ("Never Back Down,"...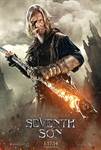 Seventh Son (2015)
In a time long past, an evil is about to be unleashed that will reignite the war between the forces of the supernatural and humankind once more. Master Gregory (Jeff Bridges), the last of the Falcon Knights,...