Search Results For Billy Bob Thornton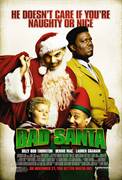 Bad Santa (2003)
The baddest Santa ever comes to town with the hilarious Billy Bob Thornton, Bernie Mac, and John Ritter! Ill-mannered store Santa Willie Stokes (Thornton) is really a safecracker with a holiday...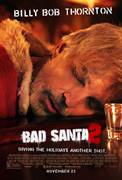 Bad Santa 2 (2016)
BAD SANTA 2 returns Academy Award®-winner BILLY BOB THORNTON to the screen as America's favorite anti-hero, Willie Soke. Fueled by cheap whiskey, greed and hatred, Willie teams up once again with his...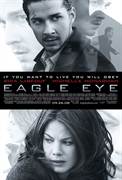 Eagle Eye (2008)
Shia LaBeouf, reteams with "Disturbia" director D.J. Caruso as a young slacker whose overachieving twin brother has died mysteriously. When the young man returns home, both he and a single...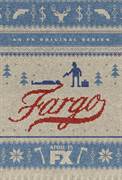 Fargo (2014)
The all new "true crime" case in Fargo's latest chapter takes you back to 1979 in Sioux Falls, South Dakota and Luverne, Minnesota. "Lou Solverson" (Patrick Wilson), a...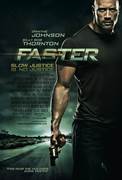 Faster (2010)
A stint in prison usually has one of two effects on a man – it either breaks him down or makes him stronger. For Driver (Dwayne Johnson), a 10-year sentence proved the latter. His strength was...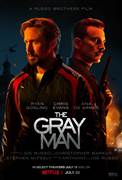 The Gray Man (2022)
The Gray Man is CIA operative Court Gentry (Ryan Gosling), aka, Sierra Six. Plucked from a federal penitentiary and recruited by his handler, Donald Fitzroy (Billy Bob Thornton), Gentry was once a...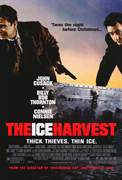 Ice Harvest (2005)
A wickedly funny thriller that takes moviegoers on a wild ride brimming with larceny, lust and lethal behavior. In icebound Wichita, Kansas, it's Christmas Eve, and this year Charlie Arglist (John...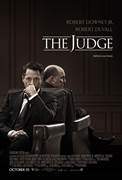 The Judge (2014)
In "The Judge," Robert Downey Jr. stars as big city lawyer Hank Palmer, who returns to his childhood home where his estranged father, the town's judge (Robert Duvall), is suspected of murder. He sets...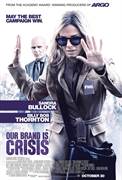 Our Brand Is Crisis (2015)
A Bolivian presidential candidate failing badly in the polls enlists the firepower of an elite American management team, led by the deeply damaged but still brilliant strategist "Calamity"...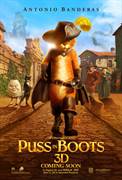 Puss in Boots (2011)
Way before Puss ever met Shrek, our suave and furry feline hero goes on a swashbuckling ride, as he teams with mastermind Humpty Dumpty and the street-savvy Kitty to steal the famed Goose that lays...