Faster (2010)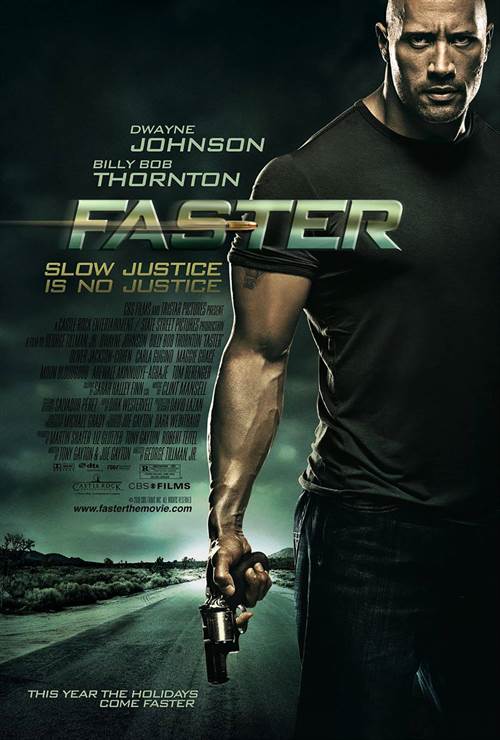 | | |
| --- | --- |
| Director: | |
| Writers: | |
| Cast: | |
| Released: | Wednesday, November 24, 2010 |
| Length: | 95 minutes |
| Studio: | CBS Films |
| Genre: | Action/Adventure |
| Rating: | Under 17 requires accompanying parent or adult guardian. |
Faster Synopsis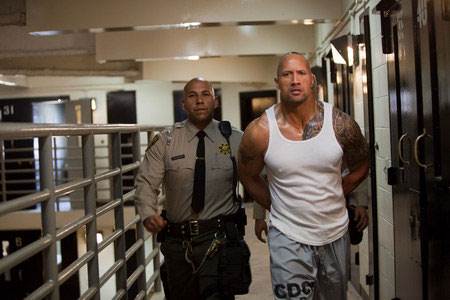 A stint in prison usually has one of two effects on a man – it either breaks him down or makes him stronger. For Driver (Dwayne Johnson), a 10-year sentence proved the latter. His strength was not just fueled by time, but also by a hunger to avenge the murder of his brother during the botched bank robbery that led to his own imprisonment. Untouchable on the 'inside,' he made plenty of enemies in prison - men who were counting the days until his release so they could exact their own revenge on the outside. Now, on the day of his release, he is hell-bent on reaping vengeance upon the four men responsible for his brother's murder. With a list of names and addresses in hand, he sprints out of the prison gates and is immediately on his mission.

No regard for witnesses. No finesse to the acts. One down. Check. Within hours of Driver eliminating the first name on the list, two men are on his trail – Cop (Billy Bob Thornton), a veteran police officer just days from retirement, and Killer (Oliver Jackson-Cohen), a young egocentric hitman with a flair for the art of killing. The hunter is now also the hunted.

Without hesitation, Driver methodically continues down his list while the mystery deepens surrounding his brother's murder and who might have tipped off those responsible to their robbery plans. With each killing, Driver finds himself face to face with Cop or Killer and he evades them every time. Killer wants Driver now more than ever – he's finally met a worthy opponent. Thus begins a do or die race to the list's finish with new details in the decade old murder emerging along the way...hinting that Driver's list may be incomplete and his life in further danger.

Purchase DVD/Blu-ray/4K UHD physical copy of Faster today at Amazon.com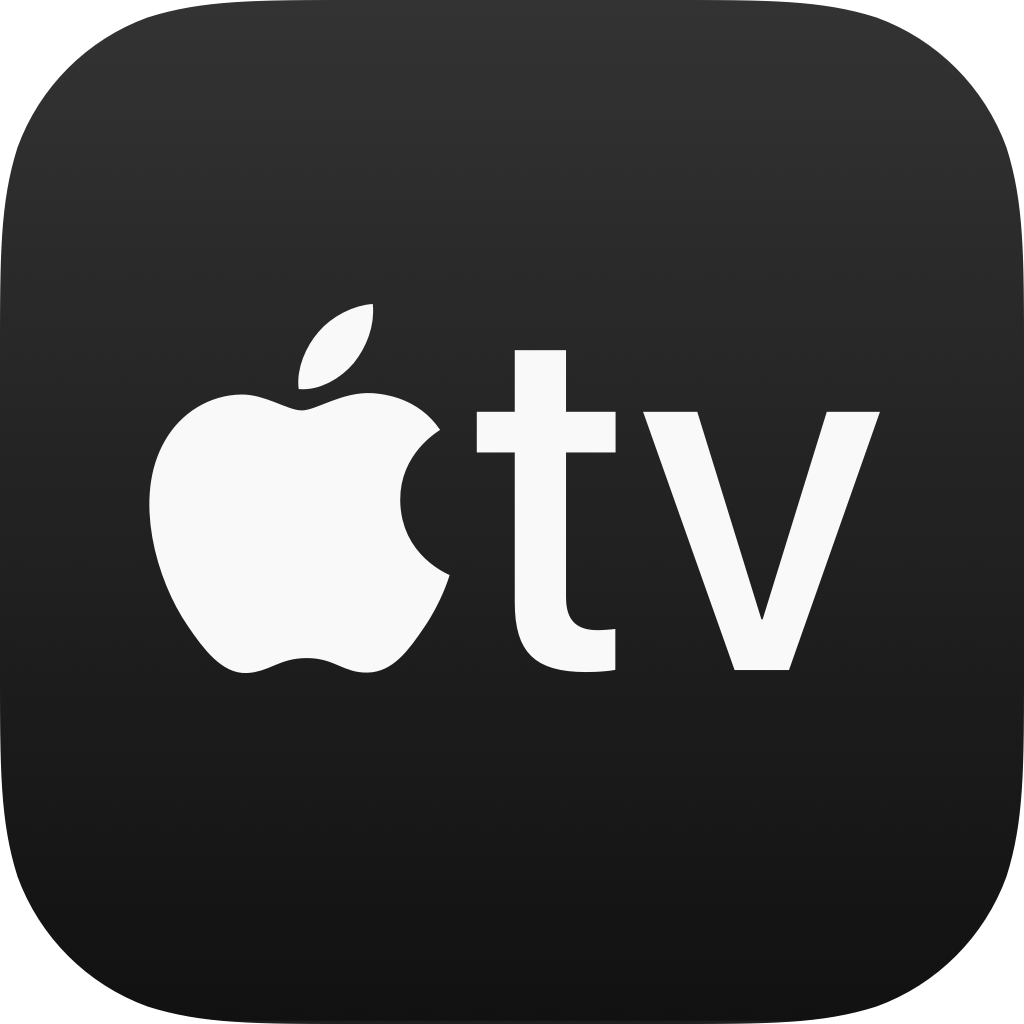 Stream Faster in Digital HD/4K from the AppleTV store.
Faster images are © CBS Films. All Rights Reserved.
Faster Theatrical Review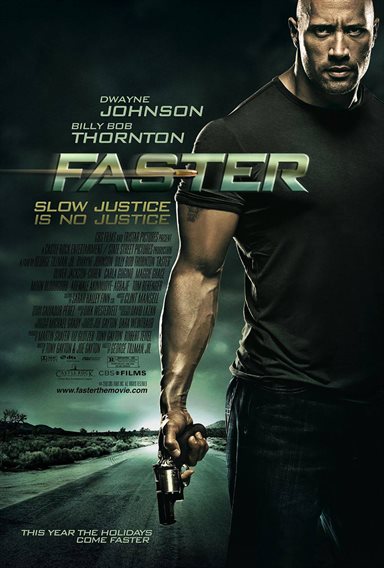 Faster is a classic revenge tale combined with the simplicity of the grindhouse movies of the 70's. After a steady career in wrestling Dwayne "The Rock" Johnson moved on from that arena to pursue a life of acting. Surprisingly he actually has solid comedic timing which can be seen from his appearances on Saturday Night Live. Naturally because of his physicality he has also done the occasional action flick, which brings us to the afore mentioned, Faster.

The movie begins with our main character that is only ever referred to as driver. It is the last day of his prison sentence and we watch as he paces his cell in anticipation. When he is finally released from prison he literally runs from jail to the junkyard where he left his car. He races straight from there to a downtown office building, strides past the front desk into the main bullpen and guns down a telemarketer. It's at this point that we are introduced to our second lead character played by Billy Bob Thorton who we know as cop. He has a lovely drug habit and could care less about how well he does his job. He is a few days away from retirement and is just going through the motions until that time arrives. What changes is when he is handed the case of what seems to be a random shooting. It is around this point that we discover a little more of what is motivating the "driver". He apparently was involved in a bank heist ten years ago, which naturally went all kinds of wrong; a rival gang looking to steal their loot from them killed his brother. As the movie continues we are given more glimpses into the past of our anti-hero and what brought him to this point besides the death of his brother.

What works so well about this movie is the very straightforward way in which it is delivered. Dwayne Johnson's character doesn't have a lot of dialogue throughout the movie. That works on two levels: it keeps the audience's attention as they wait to find out what is going through his head and it keeps the scene's that he is in from feeling too heavy handed. This leaves the other actors to carry the movie in a way by giving you the back-story as they discover it for themselves. What makes this movie similar to what the grindhouse movies did was give you a set of colorful secondary characters with odd backgrounds. Billy Bob Thorton's detective character is a good example; you wonder how he ended up with his drug habit, why is he so lax about his job, why is he divorced from his wife? Another good example is the hit man who is hired to take out our driver. Again we get glimpses of what his life was like before; he was born with a handicap, he overcame it, he developed a software company, he spent his life conquering things other people wouldn't attempt. All these side stories add more to the movie without drawing anything away from our main character, which, again is why this movie works so well.

The only negative thing that could be drawn from this movie is the fact that it probably will not do well in the theaters; which is a shame because this is one of those movies's that doesn't try to come off as more than what it is. Hopefully it will gain some momentum when it comes to Blu-ray, but who can say for certain? Faster does for action movies similar to what Liam Neeson did with Taken. Regardless of how well it does or doesn't do, Faster is fun, simple, action flick that can be enjoyed by anyone.

For more reviews please visit our film/television review section.
SPONSORED LINKS