Burk Sharpless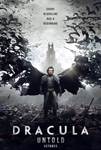 Dracula Untold (2014)
Almost an entire century after the world's first cinematic introduction to Dracula placed audiences under his haunting spell, the studio that pioneered the genre reawakens one of legend's most captivating...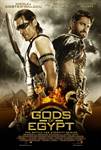 Gods of Egypt (2016)
In this spectacular action-adventure inspired by the classic mythology of Egypt, the survival of mankind hangs in the balance as an unexpected mortal hero Bek [Brenton Thwaites] undertakes a thrilling...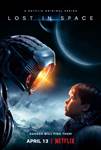 Lost In Space (2018)
Set thirty years in the future, this epic reimagining of the original family space adventure finds the Robinsons torn off course en route to what they hoped would be a fresh start on a distance space colony....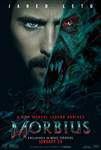 Morbius (2022)
One of Marvel's most compelling and conflicted characters comes to the big screen as Oscar® winner Jared Leto transforms into the enigmatic antihero Michael Morbius. Dangerously ill with a rare blood disorder...