C.C. Beck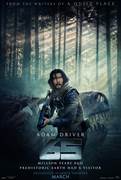 65 (2023)
After a catastrophic crash on an unknown planet, pilot Mills (Adam Driver) quickly discovers he's actually stranded on Earth…65 million years ago. Now, with only one chance at rescue, Mills and the only...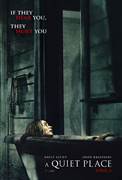 A Quiet Place (2018)
In the modern horror thriller A QUIET PLACE, a family of four must navigate their lives in silence after mysterious creatures that hunt by sound threaten their survival. If they hear you, they hunt you.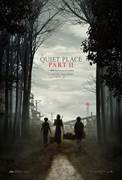 A Quiet Place Part II (2021)
Following the deadly events at home, the Abbott family (Emily Blunt, Millicent Simmonds, Noah Jupe) must now face the terrors of the outside world as they continue their fight for survival in silence....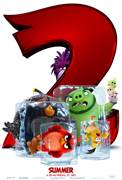 The Angry Birds Movie 2 (2019)
A hilarious all-star cast of new and returning talent are brought together as the flightless birds and scheming green pigs take their beef to the next level.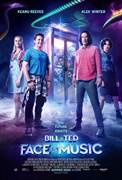 Bill & Ted Face the Music (2020)
The stakes are higher than ever for the time-traveling exploits of William "Bill" S. Preston Esq. and Theodore "Ted" Logan. Yet to fulfill their rock and roll destiny, the now middle aged best friends...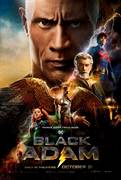 Black Adam (2022)
In ancient Kahndaq, Teth Adam was bestowed the almighty powers of the gods. After using these powers for vengeance, he was imprisoned, becoming Black Adam. Nearly 5,000 years have passed and Black Adam...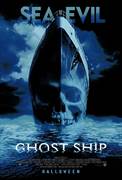 Ghost Ship (2002)
A deserted 1953 passenger ship that was thought to be lost is found floating in the Bering Sea by a salvage crew. As the crew members tow it to land, they notice that weird things begin to happen.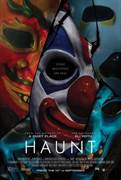 Haunt (2019)
The latest chiller from the creators of the acclaimed A Quiet Place present another deliciously gory scarefest for horror fans to eat up. On Halloween, a group of friends encounter an "extreme"...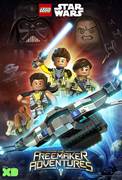 Lego Star Wars: The Freemaker Adventures (2016)
The Freemakers are sibling scavengers operating a salvage and repair shop on a space station at the distant edge of the Empire. When Force-sensitive 12-year old Rowan Freemaker discovers the Kyber Saber,...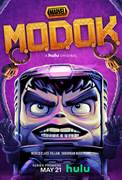 Marvel's M.O.D.O.K. (2021)
In "Marvel's M.O.D.O.K.", the megalomaniacal supervillain M.O.D.O.K. (Patton Oswalt) has long pursued his dream of one day conquering the world. But after years of setbacks and failures...