Chazz Palminteri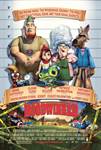 Hoodwinked! (2005)
Everyone knows the story of Little Red Riding Hood . . . or so they think. That's all about to change because no one has ever seen their favorite fairy tale quite like this -- turned upside-down, inside-out...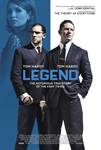 Legend (2015)
From Academy Award® winner Brian Helgeland (L.A. Confidential, Mystic River) comes the true story of the rise and fall of London's most notorious gangsters, Reggie and Ron Kray, both portrayed...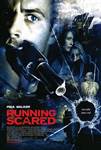 Running Scared (2006)
Low-level mob hand and loving family man Joey Gazelle (Walker) finds his life turned upside-down when he ignores the mob's instructions to dispose of a gun used in the fatal shooting of a corrupt cop during...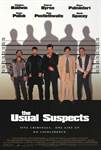 The Usual Suspects (1995)
Twisted noir-thriller about some crooks, a $91 million heist, and mysterious crime lord Keyser Soze. Customs agent Kujan (Palminteri) tries to get a straight story out of small-time con man "Verbal" Kint...