Chloe King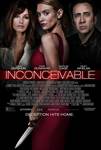 Inconceivable (2017)
This gripping tale of blood ties and dark passions reunites stars Nicolas Cage and Gina Gershon for the first time since FACE/OFF. Hoping to return to work as a doctor, Angela (Gershon) befriends young...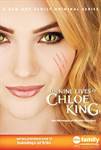 The Nine Lives of Chloe King (2011)
In the one-hour scripted drama The Nine Lives of Chloe King, Chloe King is looking forward to celebrating her birthday with her friends and single mother, just like every other year…that is until she starts...