Chloe Moretz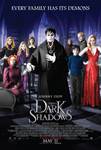 Dark Shadows (2012)
In 18th-century Maine, Barnabas Collins (Johnny Depp) presides over the town of Collinsport. A rich and powerful playboy, Barnabas seals his own doom when he breaks the heart of a witch named Angelique...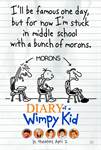 Diary of a Wimpy Kid (2010)
The film is based on the best-selling illustrated novel "Diary of a Wimpy Kid" by Jeff Kinney, the film chronicles the adventures of wisecracking middle school student Greg Heffley over the course...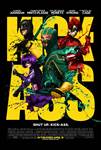 Kick-Ass (2010)
KICK-ASS tells the story of average teenager Dave Lizewski (Aaron Johnson), a comic-book fanboy who decides to take his obsession as inspiration to become a real-life superhero. As any good superhero would,...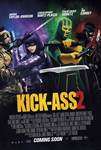 Kick-Ass 2 (2013)
Kick-Ass, Hit Girl and Red Mist return for the follow-up to 2010's irreverent global hit: Kick-Ass 2. After Kick-Ass' (Aaron Taylor-Johnson) insane bravery inspires a new wave of self-made masked crusaders,...
Let Me In (2010)
Chloe Moretz (Hit Girl from Kick-Ass) stars as Abby, a secretive 12-year old girl, who moves next door to Owen (Kodi Smit-McPhee, The Road). Owen is a social outcast who is viciously bullied at school...