Cormac McCarthy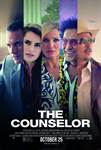 The Counselor (2013)
Legendary filmmaker Ridley Scott and Pulitzer Prize winning author Cormac McCarthy (No Country for Old Men) have joined forces in the motion picture thriller THE COUNSELOR, starring Michael Fassbender,...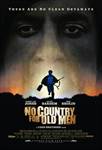 No Country For Old Men (2007)
Llewelyn Moss finds a pickup truck surrounded by a sentry of dead men. A load of heroin and two million dollars in cash are still in the back trunk. When Moss takes the money, he sets off a chain reaction...