The Counselor (2013)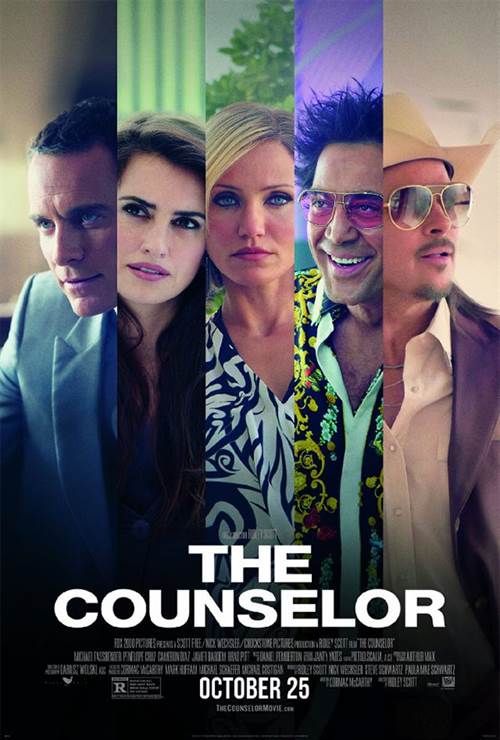 Share this:
| | |
| --- | --- |
| Director: | |
| Writers: | Cormac McCarthy |
| Cast: | |
| Released: | Friday, October 25, 2013 |
| Length: | 111 minutes |
| Studio: | 20th Century Studios |
| Genre: | Drama |
| Rating: | Under 17 requires accompanying parent or adult guardian. |
Synopsis
Legendary filmmaker Ridley Scott and Pulitzer Prize winning author Cormac McCarthy (No Country for Old Men) have joined forces in the motion picture thriller THE COUNSELOR, starring Michael Fassbender, Javier Bardem, Brad Pitt, Penélope Cruz, and Cameron Diaz. McCarthy, making his screenwriting debut and Scott interweave the author's characteristic wit and dark humor with a nightmarish scenario, in which a respected lawyer's dalliance with an illegal business deal spirals out of control.

Purchase DVD/Blu-ray/4K UHD physical copy of The Counselor today at Amazon.com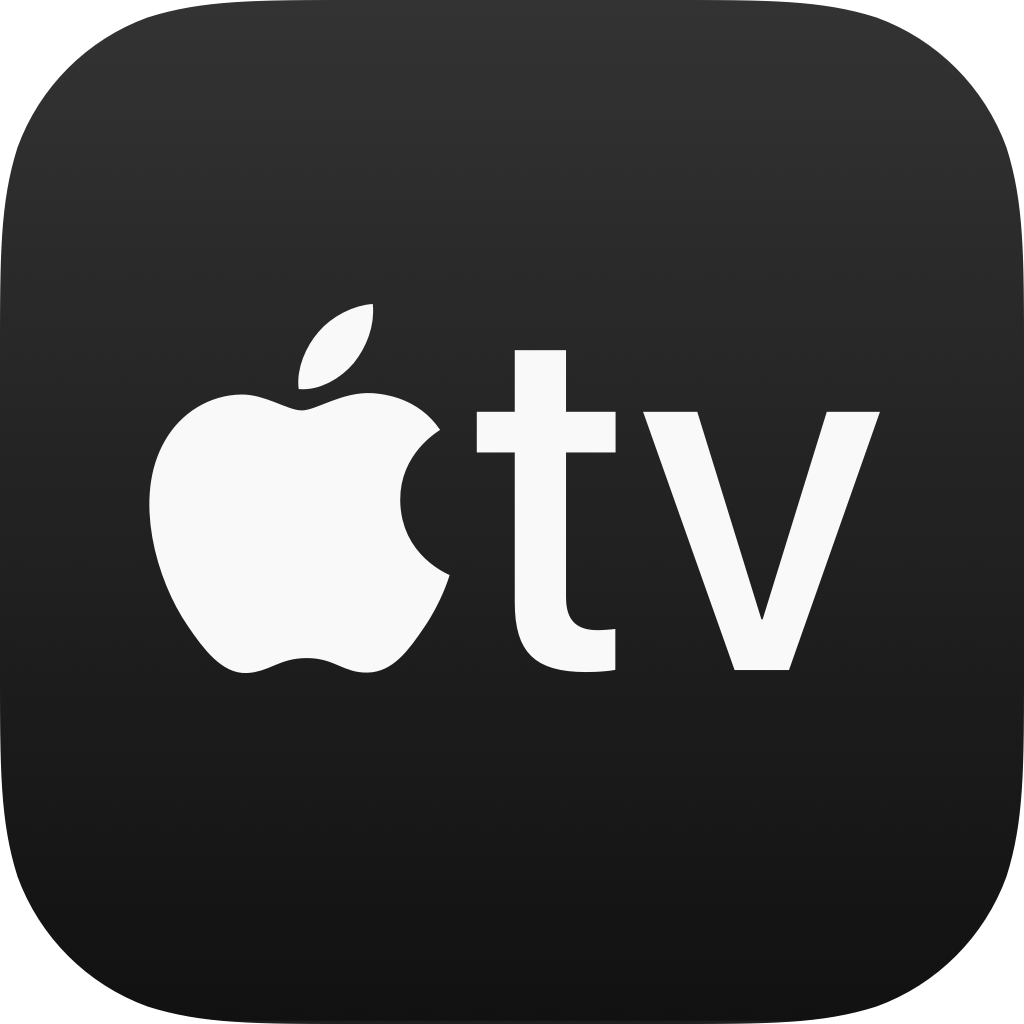 Download The Counselor in Digital HD/4K from the iTunes store.
The Counselor images are © 20th Century Studios. All Rights Reserved.


The Counselor Theatrical Review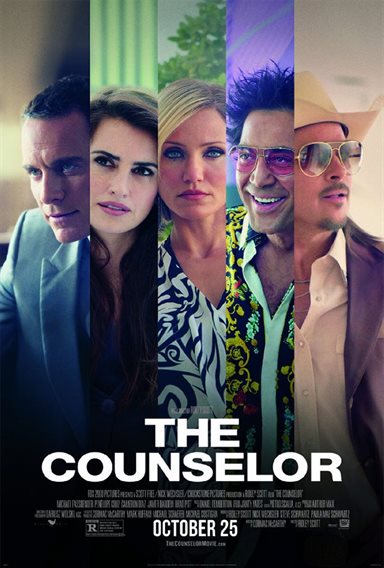 No surprises here, Ridley Scott continues his inscrutable melodramas with The Counselor a weak film that's well acted by a stellar cast, but with a theme that's worn-out. While the cinematography gives his film a nice flare, the story and script by Cormac McCarthy who gave us No Country For Old Men and The Road could surly have been more original and captivating. As for Ridley's work, one would have to look back as far as Black Hawk Down for a memorable action film and Thelma and Louise for a good compelling drama.
The movie unfortunately is very challenging to watch with its lengthy tedious dialogue, lack of character sympathy and loose ended connections vital to the plot. Instead of a complete description of the film in synopses form here's a little help with the characters if you do decide to pop in to see The Counselor.
The Counselor (Michael Fassbender) is a hard working criminal lawyer who has some very important clients. One of them is Reiner (Javier Bardem) who owns an upscale nightclub and has a lot of connections to the drug underworld. The Counselor trusting his client gets a tip that he can make a killing on a drug deal about to go down. Wanting to get a very expensive engagement ring with some quick cash for his girlfriend Laura (Penélope Cruz) he takes the chance that he will double his investment.
Woven into the plot Cameron Diaz stars as Malkina, a dangerous yet brilliant sociopath whose involvement in the drug deal increases the potential for disastrous consequences. She's smart and in control of her destiny, but lacks empathy for anyone losing the prize. Like her pet cheetahs she can move fast and pounce on her prey at will. Cagey, domineering and shameless, Malkina gets what she wants no matter the final outcome.
As for the other characters in the plot Brad Pitt plays Westray a go between the Counselor and the drug cartel. He's flashy, winsome and smart, but still has an exit plan if things go bottom up. Although he shows empathy for the Counselor as things start to turn, he's only out for himself.
The film spreads itself out too much showing vignettes of each of the characters that are threaded together by the Counselor. Director Ridley Scott doesn't really let the audience know what's going on. You really never get to know the players in the story well enough to sympathize with their plight or want them to succeed. It's not a plot you haven't already seen in a movie or watched on cable television; "guy wants money, decides to do a drug deal and finds he's in too deep to get out so he suffers the consequences as his payday".
The acting on the part of the two female leads is exceptional and the only reason to see the film. Cameron Diaz is brilliant as the troublesome girlfriend that will stop at nothing to get what she wants. Malkina is despicable in her actions manipulating the other characters without remorse moving them in position for their downfall. Diaz's character is one of the only redeemable parts of the film as she portrays a woman who can both enchant and disgust the audience at will.
Working with a character that's the innocent victim in the film Penelope Cruz gives us a very sensuous woman who becomes the consequence of the Counselor. She's the prize that's just out of reach when all breaks lose in the drug deal. The opening scene between Cruz and Fassbender are destined to be included in a remake of a History of Sex in Cinema documentary when it needs an update.
Ridley Scott disappoints with The Counselor as he did in his release of Prometheus. While his name on the poster will draw his followers, I feel there's not enough here to gather more than a average opening weekend. At least with Prometheus the Alien fans wanted to see the beginnings of their three sequel love affair with creatures from space, but here he doesn't have that audience for backing.
The script he uses for the making of the film is Cormac McCarthy's first attempt at screenwriting. His books are many and include classics like "The Road", "All the Pretty Horses" and "No Country for Old Men" all three adapted for the screen by other writers. Sometime novelists are too close to their work to deliver what a movie going audience would find as enjoyable entertainment and fails with The Counselor.
As for action don't look for the punch of a No Country for Old Men, but there are some gruesome snaps, a couple of shoot outs and other mundane sequences that provide a little uplift to the rather preachy script. Most of the action gets shown in the trailer so avoid that the best you can. As for staging the action, there's only a few on the level of Ridley Scott.
The Counselor has been rated R by the MPAA for graphic violence, some grisly images, strong sexual content and language.
FINAL ANALYSIS: Not one of Ridley's best efforts. (C-)
-- John Delia
Read More The Counselor Reviews
For more reviews please visit our film/television review section.
Legendary filmmaker Ridley Scott and Pulitzer Prize winning author Cormac McCarthy (No Country for O...
SPONSORED LINKS