David Lindsay-Abaire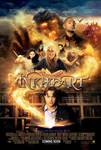 Inkheart (2009)
Mo Folchart (Fraiser) drags his daughter Meggie (Bennet) all around the world. At the last home, an old enigmatic acquaintence of Mo's shows up named Dustfinger (Bettany). All of a sudden the next...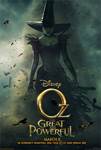 Oz: The Great and Powerful (2013)
Disney's fantastical adventure "Oz The Great and Powerful," directed by Sam Raimi, imagines the origins of L. Frank Baum's beloved character, the Wizard of Oz. When Oscar Diggs (James Franco), a small-time...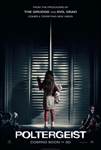 Poltergeist (2015)
Legendary filmmaker Sam Raimi ("Spiderman," "Evil Dead", "The Grudge") and director Gil Kenan ("Monster House") contemporize the classic tale about a family whose suburban home is haunted by evil forces....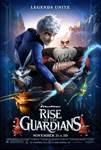 Rise of the Guardians (2012)
When an evil spirit called Pitch becomes bent upon taking over the world by inspiring fear in the hearts of kids everywhere, a group of our greatest heroes -- Santa, the Easter Bunny, the Tooth Fairy,...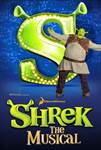 Shrek the Musical (2013)
The greatest fairy tale never told comes to life in a whole new way in this breathtaking Broadway musical adaptation of the Academy Award-winning hit movie Shrek! Featuring a fantastic score of 19 all-new...