David Reynolds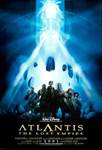 Atlantis: The Lost Empire (2001)
From the creative team who brought you The Lion King and Beauty and the Beast comes an exciting quest of adventure and discovery. Join the expedition and search below the sea for one of the greatest mysteries...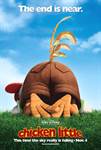 Chicken Little (2005)
After Chicken Little causes widespread panic--when he mistakes a falling acorn for a piece of the sky--the young chicken is determined to restore his reputation. But just as things are starting to go his...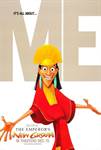 The Emperor's New Groove (2000)
Hilarious comedy rules in Disney's The Emperor's New Groove! There's something for everyone in this hip, funny movie with its dynamo cast, distinctive style, and great music -- featuring the Academy Award®-nominated...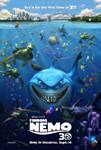 Finding Nemo (2003)
The Academy Award®-winning creators of Toy Story, A Bug's Life, and Monsters, Inc., dive into a whole new world of computer-animated fun, fantasy, and heartfelt emotion with their splashy underwater adventure,...